Gallardo wins with arm instead of bat, Brewers overcome Cruz's 2 HRs to beat Orioles 8-3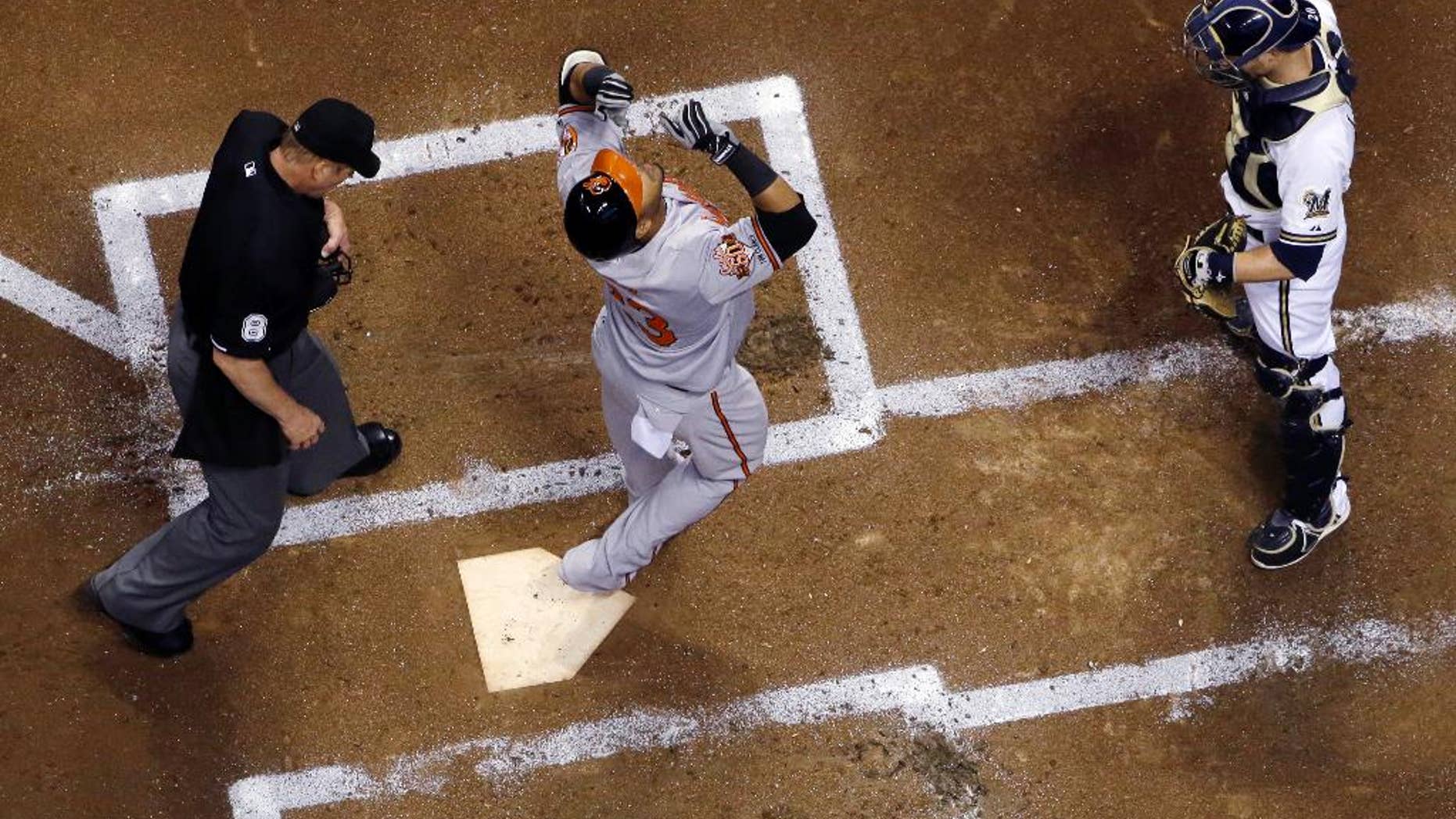 MILWAUKEE – Yovani Gallardo earned a victory with his arm a day after giving Milwaukee a win with his bat, and the Brewers overcame two home runs by Nelson Cruz to beat the Baltimore Orioles 8-3 Wednesday night.
Ryan Braun hit an early two-run double and Khris Davis added a three-run homer in the eighth.
Cruz hit two solo shots and leads the majors with 19 home runs.
On Tuesday night, Gallardo delivered a game-winning RBI double as a pinch-hitter in the 10th inning.
Back on the mound, Gallardo (3-3) gave up three runs on four hits and five walks in 6 2-3 innings. He also went 1 for 2 at the plate.
Braun's double in the second inning helped the Brewers build a 4-1 lead against Bud Norris (3-5).