Future of Olympic Stadium remains undecided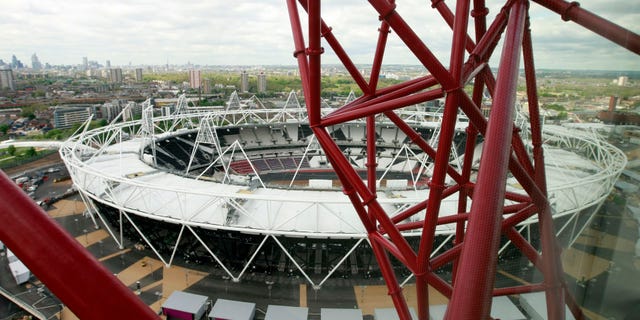 NEWYou can now listen to Fox News articles!
LONDON – The future of London's Olympic Stadium may not be resolved until after this summer's games, following a decision Monday to extend the bidding phase by eight weeks.
The London Legacy Development Corporation had been set to decide on a bidder this month but has now pushed the date back to allow potential tenants time to take into account changes made to the tender document since it was published in January.
"We are determined to run a process that is fair to all and delivers the best possible legacy for the Olympic Stadium," LLDC Chief Executive Andrew Altman said. "We have been very encouraged by the quality of the bids so far. However, a number of issues have arisen during the process and we believe it is sensible to give everyone more time so they can be addressed.
"We want to make the process as competitive as possible and extending the competition period will allow all parties that registered an initial interest in the stadium another chance to bid."
The LLDC said the issues included amendments regarding naming rights, technical improvements to the stadium and governing body approvals, but gave no more detail.
The West Ham soccer team was originally selected as the preferred long-term tenant of the $780 million stadium last year but the deal was called off following legal challenges from Premier League club Tottenham, east London neighbor Leyton Orient and a local architect.
"The fundamentals have not changed and it remains our intention to sign construction contracts for converting the stadium at the end of October, with the intention of reopening in 2014 as previously announced," Altman said. "This is a significant public asset and a 99-year lease, and it is right that we take the time now to get the best possible outcome for the stadium."
Denis Oswald, chairman of the IOC coordination commission for the London Olympics, said he would have preferred the situation had been resolved before the games.
The 80,000-seat stadium will host the Olympic opening ceremony on July 27.
"It would have been good. Originally the stadium was to be reduced to 25,000 and to be an athletics stadium," Oswald told The Associated Press. "Nobody is against keeping it is if it's used. I don't know why it goes so long. A few months ago, we had a feeling the deal was done with West Ham and now it's back to the starting line."
Even so, Oswald said the IOC's main concern is that the right bidder is found.
"There will be somebody at the end," he said. "Whether it's before or after the games it doesn't make a big difference."