Fumbling is habit Cornhuskers can't break under Pelini; only Army has lost more dropped balls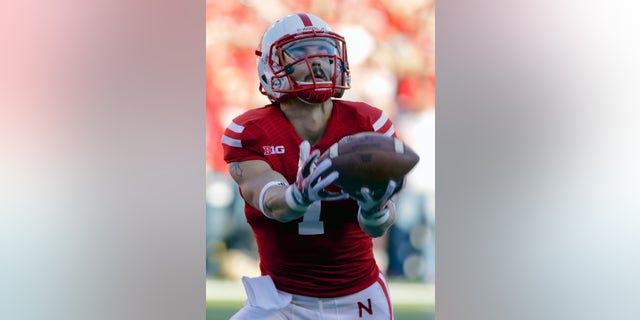 LINCOLN, Neb. – Bo Pelini has won 70 percent of his games in six seasons at Nebraska, which is nothing short of remarkable considering his teams have been among the worst in the nation when it comes to hanging onto the ball.
The five turnovers in last week's loss to Michigan State were symptomatic of a problem that won't go away.
Army, according to STATS, is the only Bowl Subdivision team to lose more fumbles than Nebraska since 2008, the year Pelini became coach. Of active FBS players, Huskers quarterback Taylor Martinez is tied for first for most lost fumbles in a career (15) and Ameer Abdullah is tied for fourth (12).
"When we hang onto the ball," offensive coordinator Tim Beck said, "we can be scary."
That's the rub as Nebraska (7-3, 4-2 Big Ten) enters Saturday's game at Penn State (6-4, 3-3).
The Huskers are averaging 440 yards and 35 points despite having to play more than half its games without Martinez, the injured four-year starter, and with an offensive line that has had four players miss time because of injuries. Nebraska showed it could move the ball against Michigan State's nation-leading defense, but the Huskers couldn't overcome four fumbles and an interception.
Pelini and his assistants are at a loss to explain the problem.
"Believe me, if there is such a thing that says if we would do this, we would hang onto the ball, we would have done it three years ago," Beck said. "I don't know if there is one. You preach it, coach it and practice it and put emphasis on it as much as you can."
Nebraska fumbled on its third play from scrimmage against Michigan State when Terrell Newby couldn't hold onto a high pitch from Tommy Armstrong Jr. Armstrong was intercepted on the next possession, and he later fumbled at his own 22 and own 3. The other turnover came when Jordan Westerkamp fumbled on a punt return.
"I don't remember the last time we fumbled a snap in practice because we hadn't got that exchange," Pelini said. "For the fumbled pitch on the option, we do the option every day. I don't remember the last time I saw a ball on the ground for an option."
The Huskers made ball security a point of emphasis in the spring and in preseason practices, and they won or were even in the turnover battle in their first five games. They are minus-13 in their last five.
Even though Armstrong has thrown seven interceptions in his six starts, fumbles have been a greater concern.
Nebraska has lost 13 fumbles this season, ranking 119th nationally, after fumbling 22 times to rank 124th last season. Since 2008, according to STATS, Nebraska has fumbled 190 times and lost 91. Only Georgia Tech has dropped the ball more (193), and only Army has lost more (100).
The Huskers have 29 more turnovers than takeaways under Pelini. Just 14 teams have a worse ratio.
"They're young kids that make some mistakes," Pelini said. "You just have to keep coaching them and stay the course on it."