FSU QB tells recruits to 'make the right choice' with tweet of a pool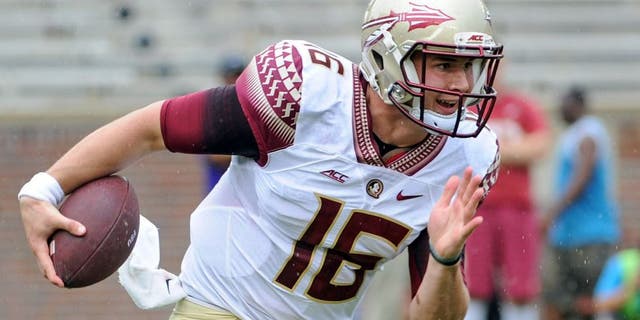 With National Signing Day fast approaching there are still a lot of prized prep players who have yet to commit to a school. Florida State quarterback J.J. Cosentino is hoping to lure those players off the fence and towards Tallahassee, which is why he sent out a tweet showing a pool and the temperature with a caption that read: "Dear recruits, make the right choice tomorrow."
So far, so good for head coach Jimbo Fisher and the Seminoles, whose 2016 recruiting class is ranked No. 1 in the ACC and No. 3 in the nation on the eve of National Signing Day.