FSU Football title team reunites during Bucs, Jags practice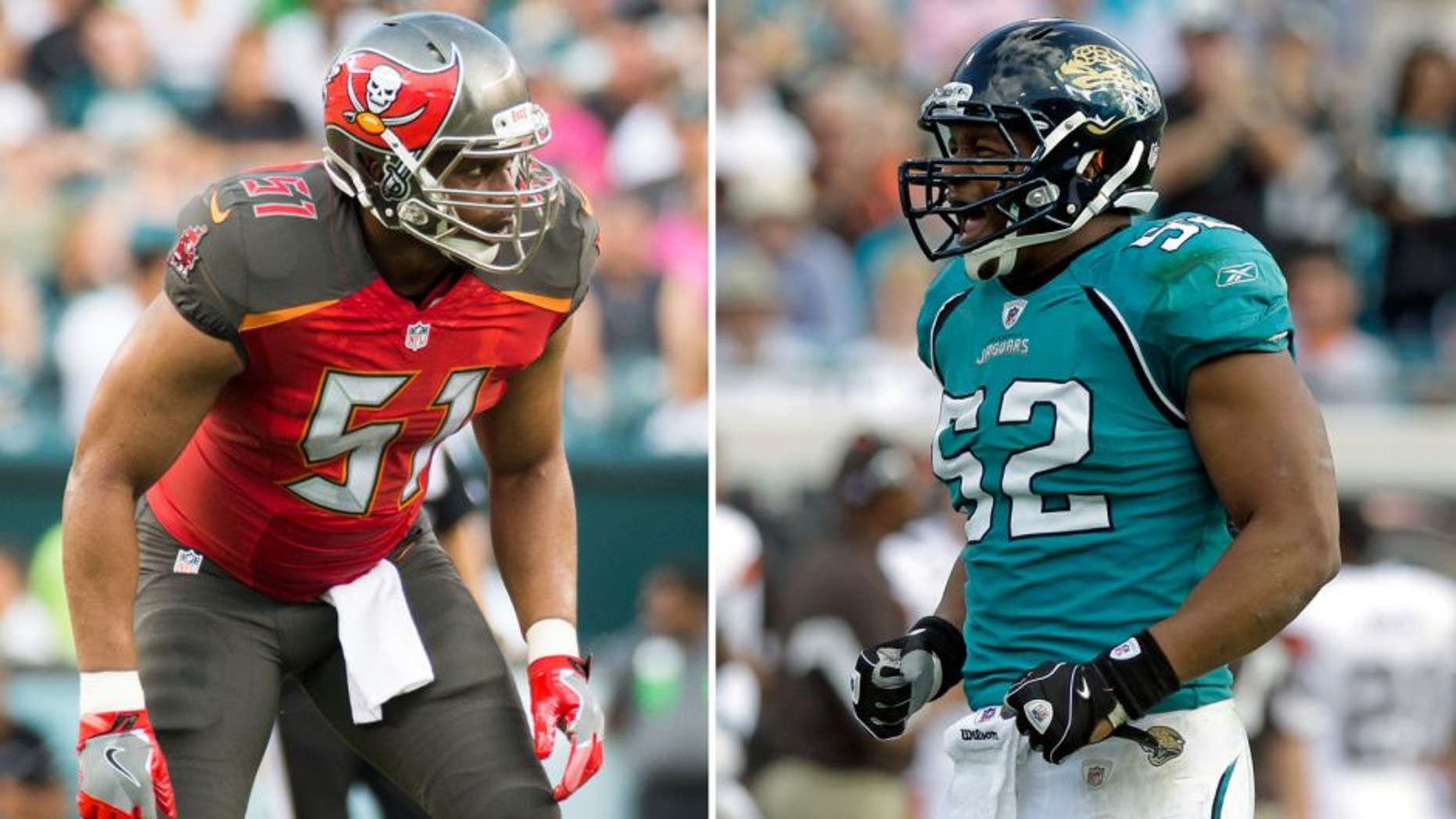 JACKSONVILLE, Fla. (AP) -- In case it wasn't clear three years ago, it's obvious now: Florida State essentially played with an NFL team en route to the 2013 national championship.
Nineteen of the team's 24 starters, including punter and place-kicker, are currently on NFL rosters.
Five of those 19, including Tampa Bay quarterback Jameis Winston and Jacksonville cornerback Jalen Ramsey, spent the past two days sharing the same practice field. So it was a reunion of sorts for the former Seminoles.
"It's kind of like a dream come true," Winston said Thursday. "When you're playing against guys in college, you never know if you're going to get an opportunity to play against them in the league, especially to have another practice with them."
The Seminoles went 14-0 that season, culminating with a 34-31 victory against Auburn in the Rose Bowl.
Winston, who completed 67 percent of his passes for 4,057 yards and 40 touchdowns as a sophomore that season, was the star. His supporting cast was somewhat overshadowed, although Ramsey, guard Cameron Erving (Cleveland) and receiver Kelvin Benjamin (Carolina) became first-round draft picks.
Defensive end Mario Edwards Jr. (Oakland), defensive tackle Eddie Goldman (Chicago), safety Lamarcus Joyner (Los Angeles), defensive tackle Timmy Jernigan (Baltimore), cornerback Ronald Darby (Buffalo) and kicker Roberto Aguayo (Tampa Bay) were second-rounders.
Maybe the biggest testament to Florida State's talent and depth that season: Jaguars linebacker Telvin Smith, Jaguars receiver Rashad Greene and Bills running back Karlos Williams were fifth-rounders and key contributors as rookies. Same goes for fourth-round picks Devonta Freeman (Atlanta), Bryan Stork (New England) and Tre' Jackson (New England).
Aguayo, Smith and Greene were part of the makeshift FSU homecoming in Jacksonville.
"Us being here and seeing each other on different sides of the ball or on the sidelines, it just shows that hard work pays off," Smith said. "All that work that we put in in college days, it transferred over to now. I love those guys. Obviously, I spent four years with them and college changes you. We grew up together so those are going to be my brothers for life."
It's impossible to truly compare rosters from team to team, era to era, but there's little doubt that Florida State's 2013 team belongs in the same conversation as somewhat recent heavyweights and fellow national champions Nebraska (1995), Miami (2001) and USC (2005). All three of those juggernauts had big-time talent that had success at the next level.
"We raised the standard," Smith said. "That's what the standard is now. It's not all about having the players. You definitely got to have the discipline. You've got to have the will to want to do it.
"And then you've got to have that work ethic behind it. You put those things together and you're going to get a championship. ... We definitely had a heck of a team out there. Blessed to be on the field with a lot of those guys."
And they remain close off the field, evidenced by all the hugs they shared before, during and after the two joint practices Wednesday and Thursday.
"We're a family," Winston said. "It doesn't matter where they are, I'm gonna be there for them and they're gonna be there for me."