Frustration for Bowyer, Keselowski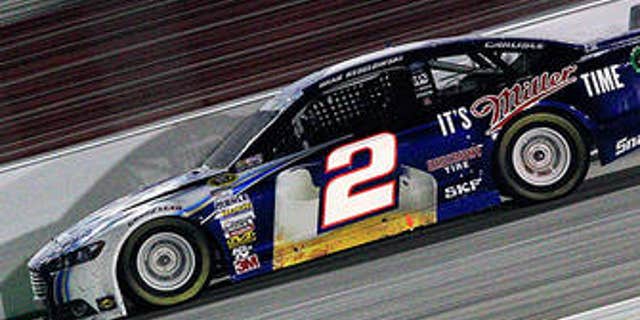 NEWYou can now listen to Fox News articles!
HAMPTON, Ga. – Engine issues squashed the hopes of the season's first Sprint Cup win for Clint Bowyer and Brad Keselowski on Sunday.
Bowyer led 48 laps at Atlanta Motor Speedway and had a seven-second lead over Joey Logano before the gremlins kicked in after 192 laps. Bowyer, who had an opportunity to make up ground on Jimmie Johnson after a wreck damaged the No. 48 Chevy on Lap 31 and eventually finished 28th, knew instantly from the smell that his engine was terminal.
"It sings a different tune, you know?" Bowyer said. "Like a country music singer, some of them are deep, some of them are high pitch. It was high pitch singing a good tune and then she got a little deep and then she got sick."
Bowyer's 39th-place finish was his worst result this season and his second engine failure in 2013. Bowyer was the third Toyota driver to experience a problem with his engine this weekend. Both Brian Vickers and Denny Hamlin changed engines before the AdvoCare 500.
Still, he remains second in the point standings with a 28-point deficit to Johnson.
"Well, it certainly sucks," Bowyer said. "Everybody has engine issues. We're pushing hard for the Chase to try to win a championship -- certainly on the engine category, with our chassis, everything. Real proud of (Brian) Pattie (crew chief) and all the gang.
"We was off a little bit. I think we were probably a sixth- or fifth-place car yesterday. I told them all to make some adjustments and go for a win. And as soon as the track got going into the night there we gained some grip and our car really took off. It was ours to lose, and, unfortunately, we found a way to lose. I'm going to have a beer."
Bowyer still feels confident about battling for the championship, but the possibility for a repeat for Keselowski is slipping away. Keselowski also had a dominant run going over Logano and led 31 laps before his engine -- and likely his Chase hopes -- expired on Lap 311.
The defending Sprint Cup champion led 31 laps when he felt his power slipping away on Lap 244 but nursed the No. 2 Ford an additional 71 laps before retiring in 35th place. With one race remaining to decide the Chase field, Keselowski is 15th in the point standings, without a win and 28 points outside of 10th place.
"What can you do? You can sit here and be mad and stomp your feet and be a jerk about it, but it broke," Keselowski said. "I'm beyond frustration. At this point you're just looking about going, 'This must be some kind of test to prove how strong we are and what our character is' because I believe in the people I'm around. I think they're doing the right things, but it's just not working.
"So I'm reserved to this being a test, and I love challenges and this is gonna be one hell of a challenge."