Front Row Motorsports purchases third NASCAR charter from BK Racing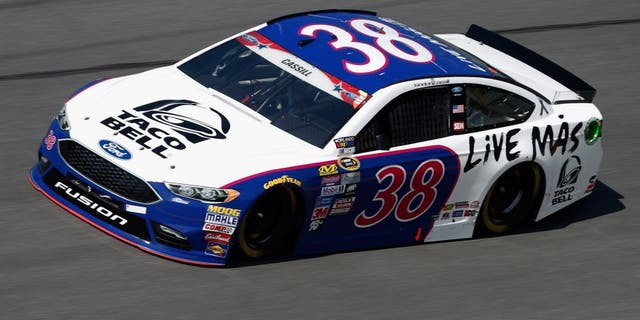 NEWYou can now listen to Fox News articles!
On Friday afternoon, Front Row Motorsports announced they have completed the purchase of a NASCAR charter from BK Racing, giving the organization a third charter in the Monster Energy Cup Series.
On Dec. 6, NASCAR transferred ownership of the charter that was used by BK Racing for the No. 83 in 2016. FRM will turn around and lease the charter to TriStar Motorsports for the 2017 season.
The purchase will help FRM's efforts to expand to three teams in time for the 2018 Cup season.
Landon Cassill will drive the No. 34 Ford Fusion for FRM in 2017, while David Ragan will return to the organization in the No. 38.
"I'm proud of the way this team has grown since we first joined the sport, and we're here to stay," team owner Bob Jenkins said in a team release. "Now we're taking the next step that will strengthen our foundation as a team and help us build more meaningful, lasting relationships on all levels - driver, sponsor and manufacturer."