From obscurity to first-teamer: Valbuena's determination has made him mainstay in France side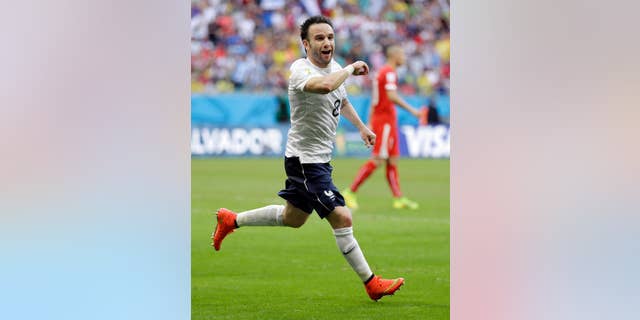 RIBEIRAO PRETO, Brazil – Mathieu Valbuena didn't play a single minute for France at the European Championship two years ago. Now he is an integral part of the team and making a name for himself at the World Cup.
Valbuena, who scored one goal and made another in the 5-2 win against Switzerland, is the only player in the squad to have played every game since coach Didier Deschamps replaced Laurent Blanc after Euro 2012.
It's been a difficult journey for the 29-year-old Valbuena, his team's smallest player at 1.63 meters (5 foot 4 inches).
He has faced criticism throughout his career, since being released by Bordeaux in his late teens and dropping down to third-tier Libourne.
Valbuena says "nothing's ever come easy for me, nothing's been handed to me on a plate."