From Hollywood to Paris, David Beckham's next stop is French club Paris Saint-Germain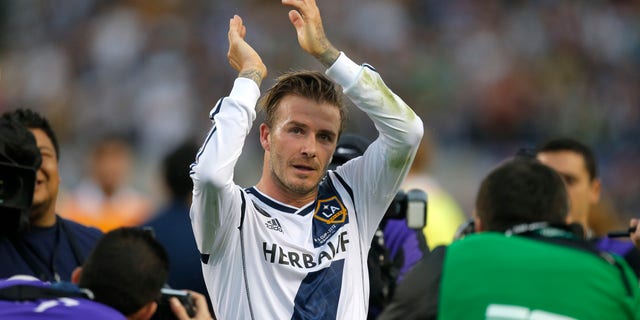 PARIS – David Beckham has joined Paris Saint-Germain.
The 37-year-old former England captain was presented at a news conference Thursday at the French club's Parc des Princes stadium. The club said he signed a five-month deal.
PSG President Nasser Al-Khelaifi says "we're very happy to welcome David Beckham to Paris Saint-Germain. He will be joining for five months until 30 June."
PSG is the latest stop in Beckham's glamorous career, which has seen him win titles with Manchester United, Real Madrid and the Los Angeles Galaxy. Beckham ended his six-year stint in the U.S. last month.
While PSG plays at Toulouse on Friday, Beckham is more likely to make his league debut in the home game against Bastia on Feb. 8.