From cancer to Olympics, twice, for US beach star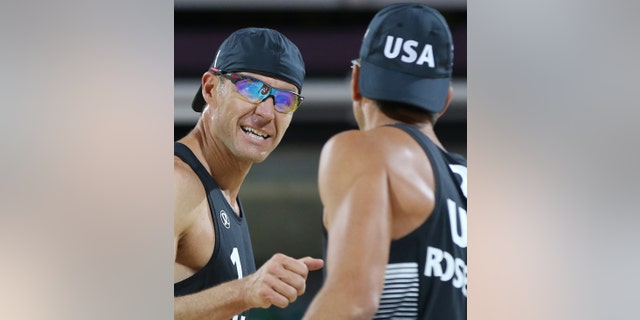 U.S. beach volleyball star Jake Gibb had to overcome cancer to make it to the Olympics.
Gibb was diagnosed late in 2011 after a doping test came back positive for abnormal levels of hormones most often found in pregnant women, steroid users and men with testicular cancer. A biopsy soon confirmed what Gibb had already concluded.
But surgery got the cancer -- all of it, meaning Gibb didn't need chemotherapy that could have prevented him from going through Olympic qualifying. He got back on tour with partner Sean Rosenthal and earned enough points to make it to the London Games in the very last event of the year.
Gibb also had skin cancer in 2004.
He and Rosenthal finished tied for fifth in Beijing four years ago.