Freshman WR Kirk already established himself as a starter for A&M?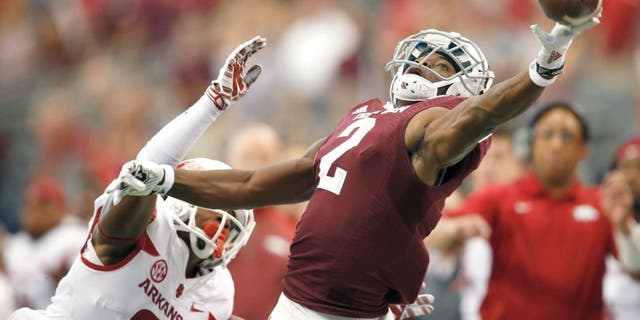 Christian Kirk was regarded as a five-star prospect and arguably the nation's top receiver in 2015 and despite the number of experienced receivers returning for the Aggies, Kirk signed with A&M and expected to earn the opportunity to play as a freshman.
Consider that highly likely, as a week into practice and Kirk has already moved into first team action according to his head coach Kevin Sumlin. Sumlin spoke to the media Monday to discuss the team's weekend scrimmage.
"The receivers had really, really good effort. Josh Reynolds, Speedy, Ricky, Christian Kirk were with the first group. There's high expectations for those guys and Saturday they didn't disappoint."
Kirk's ascension was extremely quick considering the talent already in place for the Aggies, but perhaps Kirk will be one of the few five-star prospect that immediately lives up to the hype upon their arrival to the college game.
We'll know soon enough, as the Aggies season opener Sept. 5 against Arizona State is less than three weeks away.