Freshman QB Sefo Liufau makes first start for Colorado against Charleston Southern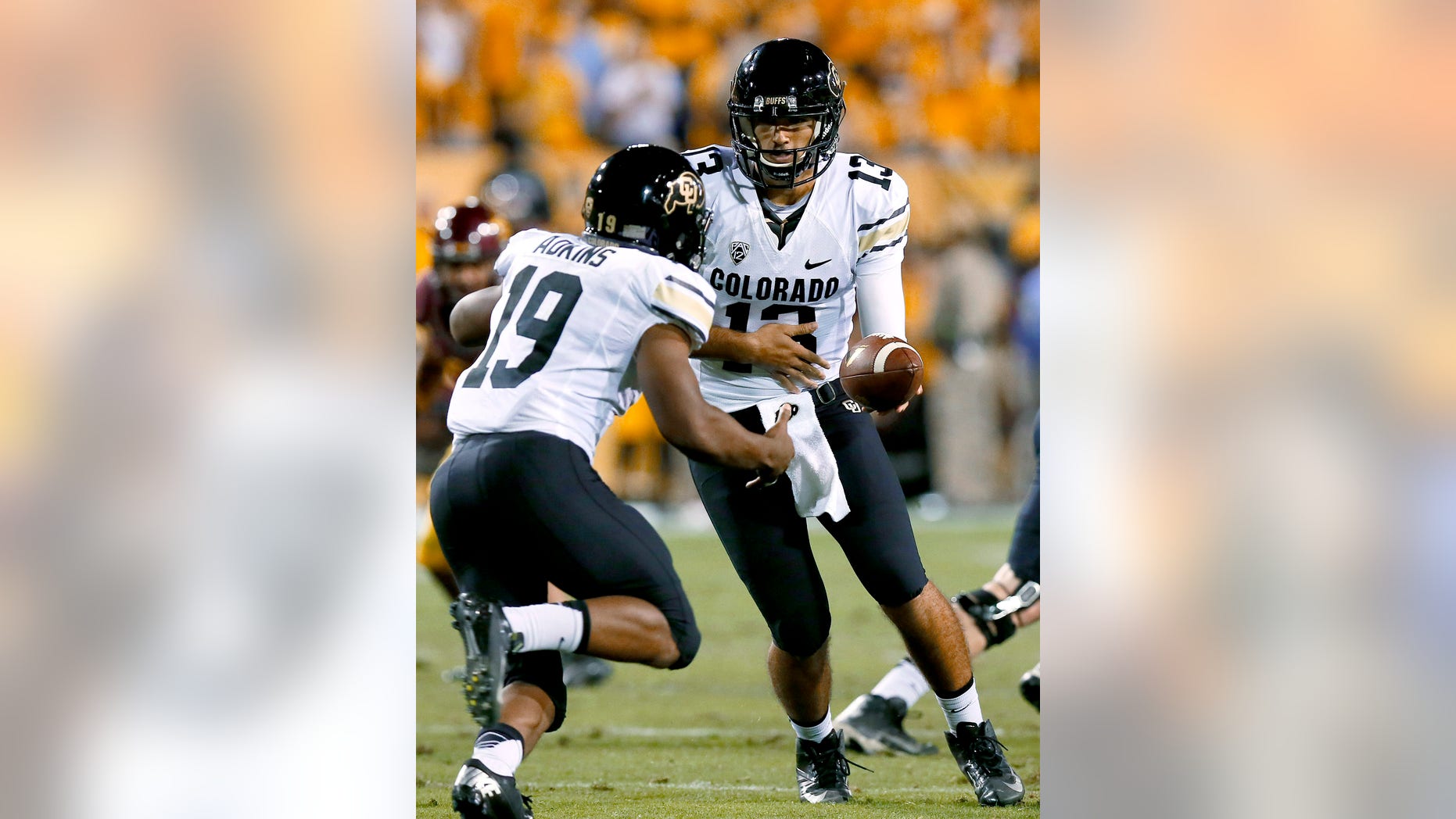 BOULDER, Colo. – Freshman quarterback Sefo Liufau makes his first start Saturday when the Colorado Buffaloes get a break from the Pac-12 opponents that have been blowing them out.
That's not to say Charleston Southern (7-0, 1-0 Big South) will be a pushover.
The Buccaneers are one of the better lower-tier teams in the country, and the Buffaloes (2-3, 0-3 Pac-12) are only 2-2 all-time against FCS schools, including a 38-24 win over Central Arkansas this season.
Colorado coach Mike MacIntyre said the Buccaneers are better than Central Arkansas, "so, I'm pretty sure that Charleston Southern will definitely come in and feel like they can win the football game."
This game was added after Colorado's Sept. 14 game against Fresno State was canceled because of record rainfall and flooding.