Freshman De'Mornay Pierson-El's arrival is pumping some life into Nebraska's punt-return game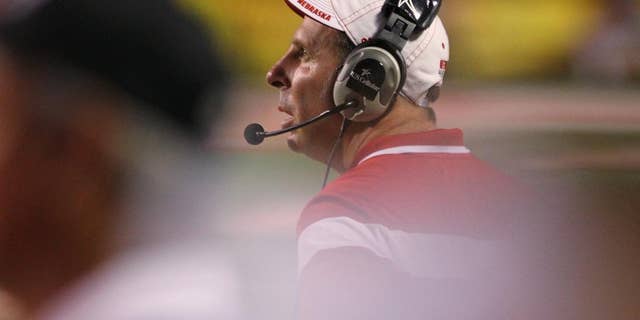 One of two things usually happened when Nebraska fielded a punt last year. The return man would either signal for a fair catch, or he would catch the ball and fall forward.
There's some excitement in the 24th-ranked Cornhuskers' return game now, thanks to the arrival of De'Mornay Pierson-El. The freshman from Alexandria, Virginia, is averaging 18 yards a return to rank ninth nationally, and his total of 12 returns for 216 yards are most in the country.
"He's a fearless guy back there, somebody who can really make plays with the ball in his hands," coach Bo Pelini said.
Pierson-El's back-to-back long returns in the second quarter helped break open the Huskers' 55-19 win at Fresno State on Saturday. He went 86 yards for Nebraska's first punt return for a touchdown in two years and ran back the Bulldogs' next punt 51 yards to set up a field goal.
Nebraska is now second in the nation with 70.3 punt-return yards a game. Last year the Huskers had 70 punt-return yards, total, in 13 games.
"I'm just trying to make a play," Pierson-El said. "I'm trying to put our offense in the best position and give them the best field."
Nebraska sacrificed so much field position last year because of the inept returns that Pelini made it an off-season priority to improve in that area.
"I don't want to see a lot of fair catches," he said before the season. "I want to see us return the ball, and catch it well and do all the things we need to do. We've worked really hard on that aspect of the game."
Kenny Bell, the Huskers' top receiver, won the return job going into the opener against Florida Atlantic. After he fumbled and recovered his second punt and called for fair catches on his third and fourth, Pierson-El was given a chance, and Pelini has looked no further.
Pierson-El's touchdown against Fresno State came with Nebraska leading 17-2, and he made it look easy. He sidestepped the first two defenders, headed left and made one move to his right on his way to the end zone. Kevin Gladney and Joshua Kalu threw key blocks, and two Bulldogs missed on diving tackle attempts.
"I was watching my blocks set up as the ball was in the air," Pierson-El said. "I got a feel for it, which way I was about to go. I knew I had one or two people to miss, and then it was a clear shot. I hit the edge, cut again and had an escort."
On the 51-yarder a few minutes later, he split two defenders and ran toward the right sideline, putting a stiff arm into the chest of a defender before he was run out of bounds.
"Second one I was tired," Pierson-El said. "I was a little upset with myself. Make one more dude miss, and I was just as easily gone."
Fresno State hadn't allowed a punt return for a touchdown since 2011, but Pierson-El said Pelini told him he thought one was possible.
"Go full speed and attack and make the right decisions," Pierson-El said. "We've worked at it every day in practice, and it has paid off."
___
AP Sports Writer Josh Dubow in Fresno, Calif., contributed.