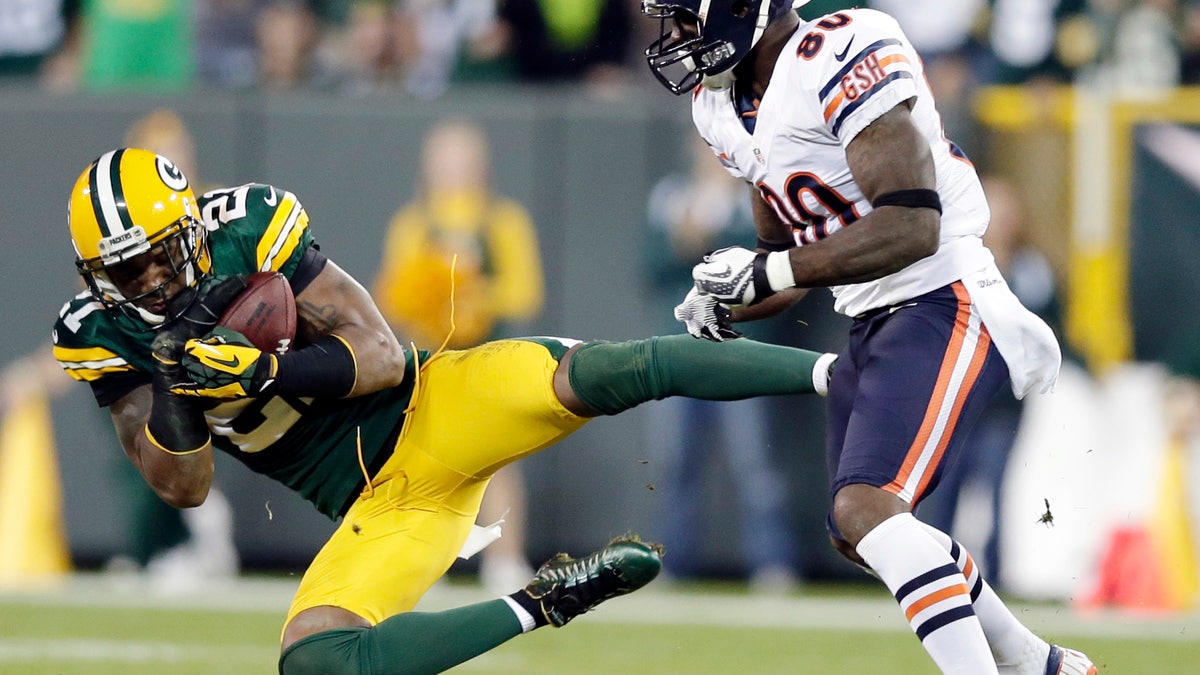 ALAMEDA, Calif. – Charles Woodson is coming back home to Oakland.
Woodson signed a one-year contract with the Raiders on Tuesday to return to his original team after leaving seven years ago for Green Bay as a free agent.
The move will be widely popular with Raiders fans, many of whom staked out the team's facility on Tuesday to greet Woodson on his visit and urge him to sign with the team.
They got their wish a few hours after he arrived when the team announced his signing. Agent Carl Poston said Woodson's deal includes a $700,000 signing bonus and could be worth as much as $4.3 million in 2013.
Woodson, the fourth overall pick in the 1998 draft by Oakland, returns to a vastly different franchise than the one he left following his eighth season with the team in 2005. Owner Al Davis died in October 2011 and the team is now run by Davis' son, Mark. Kicker Sebastian Janikowski is the only player left from Woodson's eight years in Oakland that included three straight AFC West titles and a trip to the Super Bowl following the 2002 season.
The Raiders haven't had a winning season or a playoff berth since, adding to the fans' desire to bring back Woodson and a connection to past successes.
The 36-year-old was released by the Green Bay Packers in a salary-cutting move Feb. 15, with two years remaining on his contract. He had said he wanted to join a contender and visited with San Francisco and Denver but ended up signing with a rebuilding Raiders team coming off a 4-12 season.
Woodson, the 1997 Heisman Trophy winner at Michigan, is an accomplished cornerback and safety who will bring veteran leadership to Oakland's secondary. The Raiders have a void at free safety after letting Michael Huff go in the offseason and also would like Woodson to tutor first-round cornerback D.J. Hayden.
Woodson, an eight-time Pro Bowler and 2009 NFL Defensive Player of the Year, missed nine games during the regular season for Green Bay last year because of a broken right collarbone.
He spent seven seasons with the Packers, helping them win the Super Bowl following the 2010 season. He has 55 career interceptions, 17 sacks, 24 forced fumbles and 11 interception returns for touchdowns in 206 career games.
Woodson is very familiar with Raiders general manager Reggie McKenzie, who worked in the front office in Green Bay for all but one of his years with the Packers.
Late in his first season with the Raiders, McKenzie talked about the difficult situation he inherited with the Raiders compared to the one his former boss Ted Thompson got in Green Bay.
"His rookie year he was able to get Charles Woodson. I would have liked to have done that," McKenzie said in November.
McKenzie got his man but it remains to be seen how much Woodson has left.
___
AP Sports Writer Larry Lage contributed to this report.