Frank Mir slapped with two-year ban after multiple UFC Anti-Doping policy violations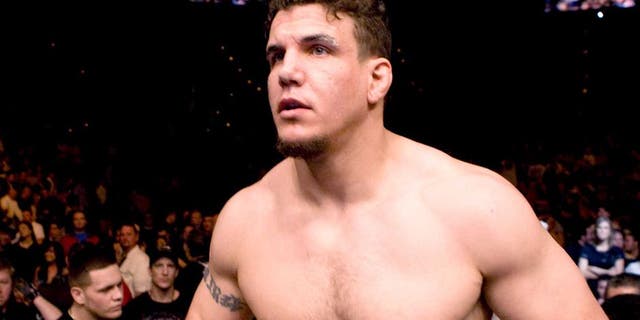 NEWYou can now listen to Fox News articles!
UFC heavyweight Frank Mir was handed a two-year suspension by the U.S. Anti-Doping Agency (USADA) on Friday after multiple violations of the UFC Anti-Doping Policy.
According to USADA, Mir tested positive for a long-term metabolite of dehydrochloromethyltestosterone (DHCMT) during an in-competition test on March 20, the day of his heavyweight bout against Mark Hunt.
The agency was able to find the DHCMT metabolite in Mirs sample by using a new detection method developed by a WADA-accredited lab in Tokyo. The new finding prompted USADA to reanalyze Mirs previously collected samples, in which they discovered an out-of-competition test on Feb. 5, 2016, was also positive for the same prohibited substance.
That Feb. 5 test has previously been reported as a negative test.
Mirs suspension retroactively began April 8, 2016, the date he was provisionally suspended by USADA and will run through April 2018.