Francisco Lindor goes all-out with back-breaking slide to avoid tag (VIDEO)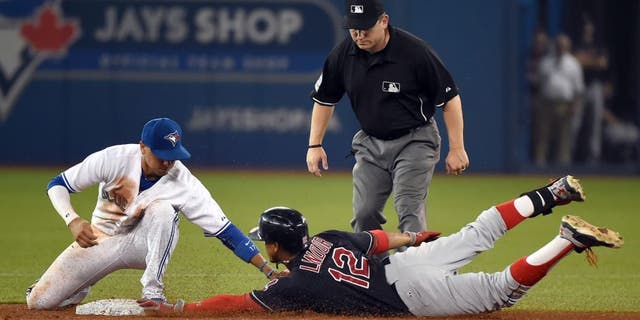 Ever since Francisco Lindor was called up to the big leagues, the Cleveland Indians' equipment staff has been working overtime on laundry.
That's because the rookie shortstop can't keep his uniform clean.
Night in and night out, Lindor has been making Gold Glove-caliber plays in the field and dangerous moves on the base paths.
Tuesday night was no exception. With the Indians trailing the Jays by one run in the eighth, Lindor went all-out on a blooper to center, which would have been a single for most.
But Lindor pushed for second, resembling a pretzel in the way he slide into the bag, and the result was glorious.
The move was so impressive, the umpires had to officially review it to see just how awesome it was in slow-motion (and to make sure he was actually safe).
Check it out:
While Lindor may be a rookie in name, he plays the game like a cagey vet.
(h/t MLB Cut 4)