Four Gamecocks are invited 2016 NFL Combine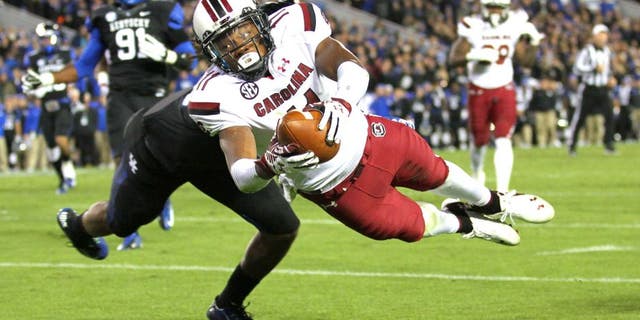 Brandon Wilds, Brandon Shell, Pharoh Cooper, and Jerell Adams are about to embark on what may be the most important job interviews of their careers up to this point.
The quartet hailing from South Carolina were all invited to the 2016 NFL Draft Combine in Indianapolis.
For Wilds and Shell in particular, this could be a chance to up their current draft stocks considerably. Neither are projected (at this time) as first or second-day selections.
Wilds could assuage some concerns when it comes to speed and quickness. Shell also faces some athleticism concerns, but could prove doubters wrong with a strong combine showing.
Adams is one of the draft's best tight end prospects. While Arkansas pass-catcher Hunter Henry figures to be the first tight end off the board, Adams could be next in line. The tight end position becoming in today's game is becoming one more rooted in receiving rather than blocking. This may ultimately help Adams when it comes to his eventual draft position.
Cooper is the top prospect hailing from Columbia in this draft. Hard-nosed, competitive, and tough on the collegiate level, these traits should translate to the professional ranks quite well.