Former UFC heavyweight champ Cain Velasquez is hungry to taste victory again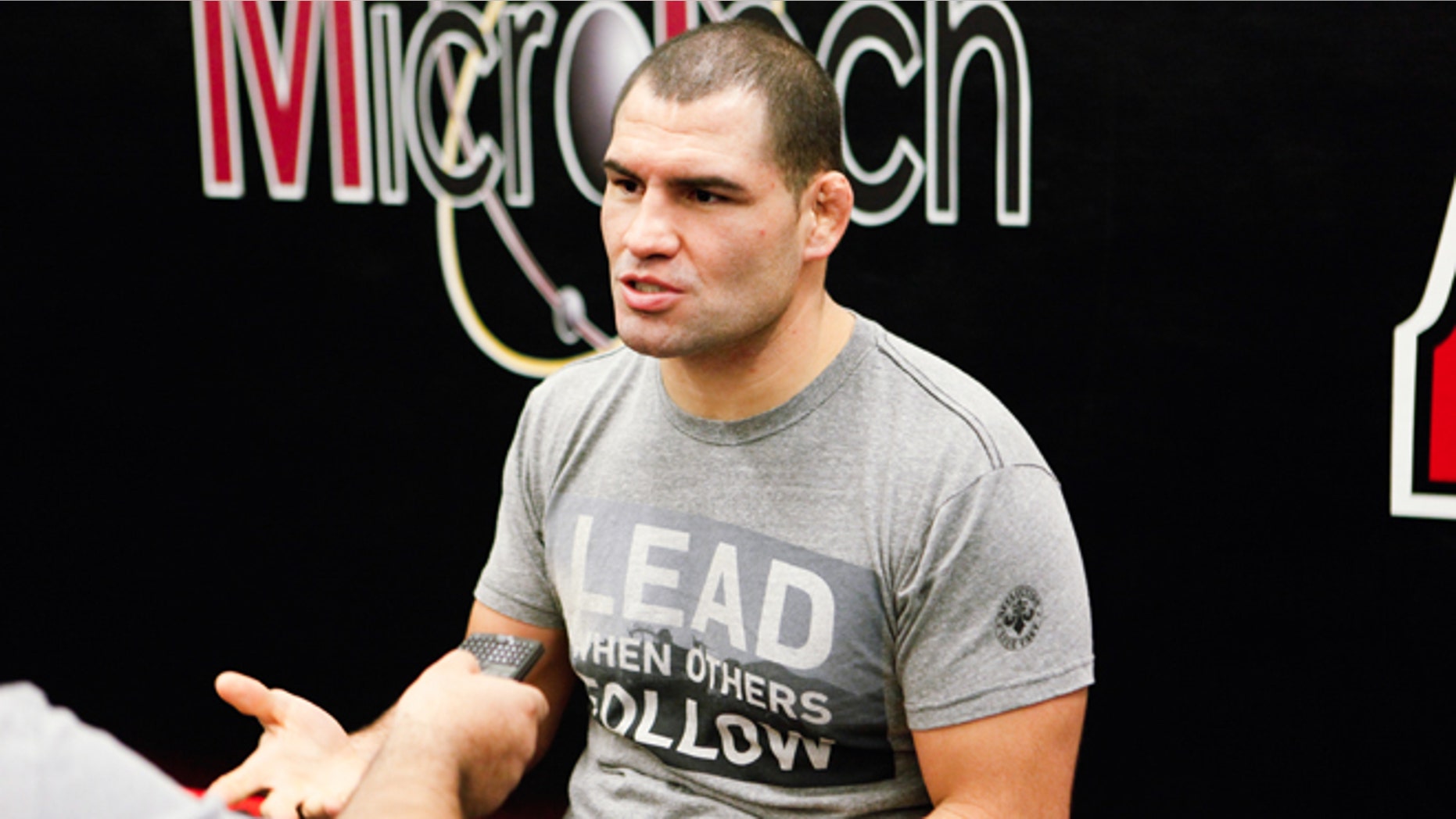 Miami – It has been close to three years since the former UFC heavyweight champion Cain Velasquez (13-2) tasted victory.
His last fight was a title defense last year – a loss to the then-interim heavyweight champ Fabricio Werdum. The two were scheduled for a February rematch, but injuries have haunted Velasquez.
But the pride of Yuma, Arizona, is healthier than ever, and for him the hype behind UFC 200, the Ultimate Fighting Championship's biggest fight card, isn't what matters.
The most important thing to Velasquez is that he will once again step inside the octagon for battle, this time to face Ronda Rousey's boyfriend Travis Browne (18-3-1).
"For me, it's about returning to fight," the former champ told Fox News Latino. "That's what I'm here to do. My past fights were pushed [back] because of injuries. I know how to stay healthy now. I am also happy that my teammate (light heavyweight champion) Daniel Cormier is also on the same card."
The American Kickboxing Academy standout will be battling possibly his biggest challenge, literally.
Browne measures 6' 7" compared to Velasquez's 6' 1" height, but the former titleholder is used to fighting taller foes.
Despite its star power, Velasquez-Browne isn't the main event at UFC 200, which airs on pay-per-view from Las Vegas' T-Mobile Arena on July 9. The night's main event will be Cormier vs. interim light heavyweight champion Jon Jones for the unification of the title.
Now 33 years old, Velasquez says that staying injury-free has been the focus of his training.
"Before I would go into practice pushing the body despite any injuries," he told FNL. "It's a good thing, but a bad thing. It's good because your body is quick to adapt, but it's a bad thing because you are forcing your body, and it can't recover as well."
As a result, he said, "We only do one hard sparring day. The other days are more technical. It's still cardio, but you are not putting pressure on the body. I am doing more recovery stuff instead of what I used to do."
He has implemented other methods as well to heal after a hardcore training session.
"I am listening more to my body and maintaining it," he said. "There's a lot of stretching before and after training now. I also use the foam roller, and I have a massage once a week."
Browne, a former basketball player, is coming off a win against Matt Mitrione back in January, but he has gone 3-2 in his last five fights.
"Just watching him and his fights – he is a tall guy," Velasquez said of his opponent. "He's very athletic. In this division, there's no easy fight. He is dangerous. He is the type of guy who gets hurt during the fight and comes back to hit you hard."
He said the plan to defeat Browne is to keep him at bay.
"I want to pressure," Velasquez said. "I want constant punching and going forward."
A victory over Browne might bring the former champ closer to a title bout against Stipe Miocic, who dumped Werdum in May and is the current king of UFC's heavyweight division – a title Velasquez first earned in October 2010 by defeating former WWE pro wrestler Brock Lesnar.
Coincidentally, Lesnar (5-3) makes his return to the octagon at UFC 200 for the first time since 2011. Velasquez's money is on Lesnar's opponent, Mark Hunt (12-10-1).
"I think it's good for the sport in general," Velasquez said of the 38-year-old's comeback attempt. "People want to see Lesnar either win or lose. You get both cases. People want to watch, and it makes the sport more interesting. [But] I see Mark Hunt winning."