Former UCLA basketball star found dead after recording heartbreaking video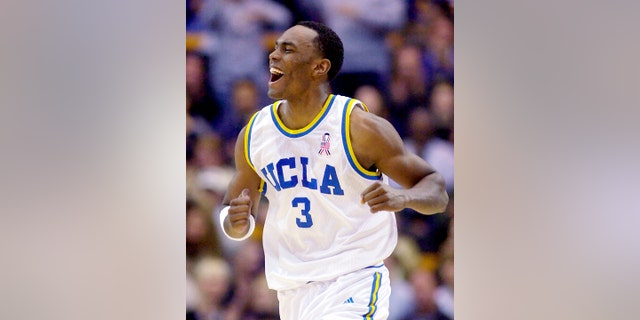 A former UCLA basketball player was found dead in Phoenix Sunday after posting a chilling YouTube video saying "this is probably my last message on Earth," authorities said.
William "Billy" Knight's body was found on a roadway at 2:45 a.m. near downtown. Phoenix police said there was no evidence of foul play.
There has been no official cause of death, but the YouTube video suggests suicide.
"I just want to say that I lived a life of sin. I lied. I cheated. And I stole," he said in the emotional video. "I isolated myself from my family members. I isolated myself from my friends. If this happens, you probably have a mental illness."
He said he heard voices and didn't know where they came from.
"Mental illness is serious," he said. "I just want to help somebody out there who is feeling like me, maybe an ex-athlete, maybe someone who is changing jobs. I just want to at least help them out by at least putting this on YouTube."
He urged people struggling to get help.
Knight cited his religion, saying "I am sorry, Lord," and acknowledged that he could end up in heaven, hell or somewhere in between.
At the end of the video, Knight spoke dearly of his brother, Eric, whom he seemed to express remorse for treating badly. But he said he left "some things" for him, saying it's not much, but it's what he had left.
UCLA Basketball tweeted sympathies for Knight and his family.
"Our hearts are heavy after learning Billy Knight has passed away," UCLA said in a tweet on its basketball account. "We ask that the Bruin family keep Billy's loved ones in their thoughts during this difficult time."
Knight, 39, was a guard/forward at UCLA from 1998-2002, averaging 14.1 points and 3.5 rebounds per game as a senior.
He wasn't picked in the 2002 NBA draft but played professionally in France and Japan.
Knight was a basketball operations assistant in the 2016-17 season for the Northern Arizona Suns of the developmental G League, a team affiliated with the NBA's Phoenix Suns.
Northern Arizona Suns officials issued a statement Tuesday evening saying they were "deeply saddened by the passing."
The Associated Press contributed to this report.