Former title contender Valerie Letourneau announces she's no longer with the UFC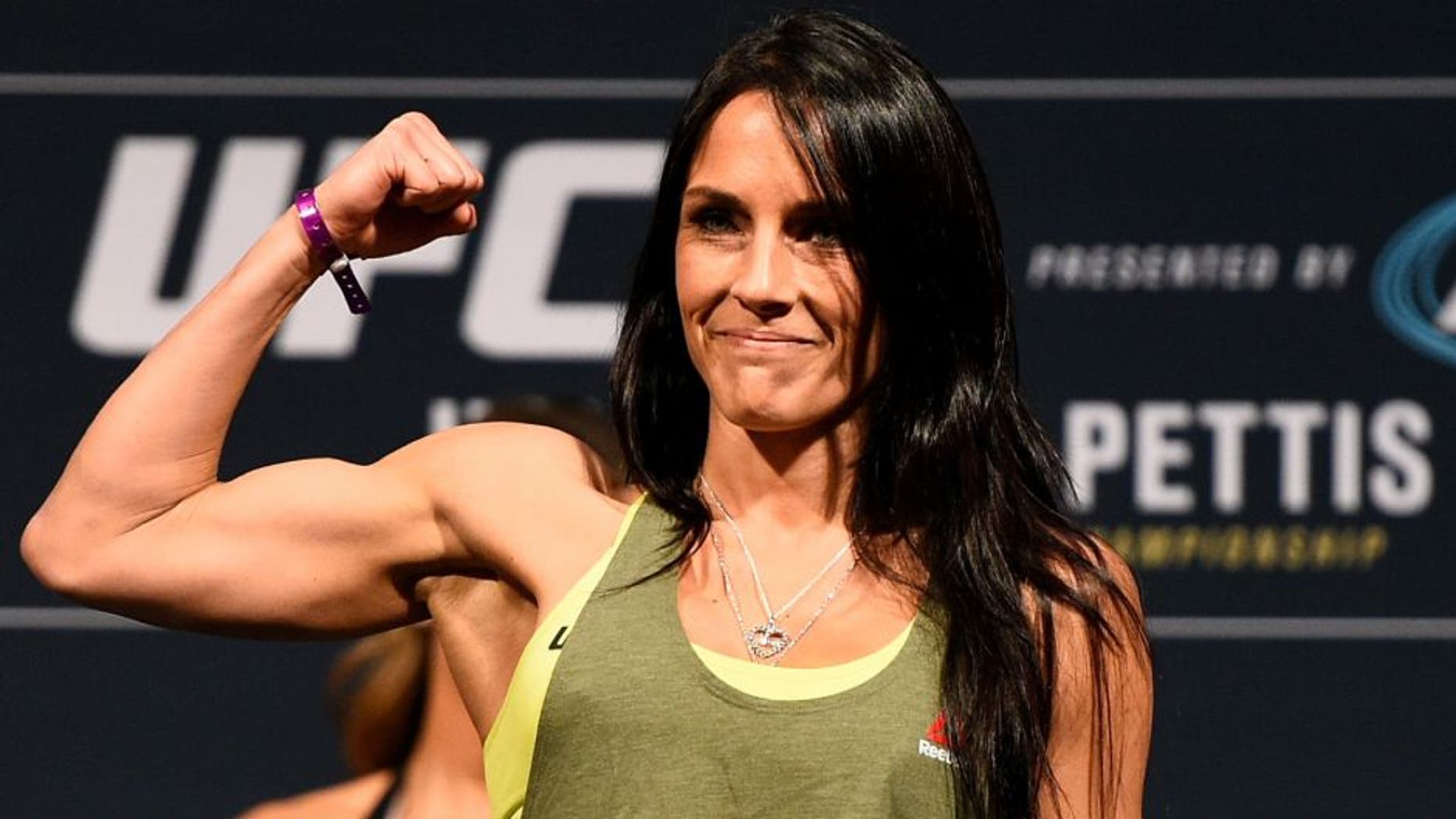 Valerie Letourneau battled Joanna Jedrzejczyk for the women's strawweight title just three fights ago but now she's out of the UFC entirely.
Letourneau announced via her Instagram account that she's no longer part of the UFC following a three fight losing skid that started with the loss to Jedrzejczyk.
"Thank you UFC it's been an awesome experience and many dreams come true. Time for me to look at what's next inside and outside the cage. New chapter starting right now," Letourneau wrote.
"And don't feel sorry for me! For those who know me for years, you all know and I know that every time I thought the worse was happening, it was to take me to something 10 times better and I feel that this is what's happening. This is best for my health and future. I am good, I am happy, I still love my sport and I still gonna fight if my fans, sponsors and promotion have my back. And if not! I'm still gonna be fine."
Letourneau joined the UFC in 2014 while competing at bantamweight where she picked up a win in her debut before making the move down to 115 pounds.
Letourneau found instant success with a pair of impressive victories including a win over Maryna Moroz, that ultimately earned her a title shot against Jedrzejczyk in 2015.
While Letourneau came up short that night she battled it out with the strawweight champion for 25 minutes, but then fell to defeat in her next fight as well when she lost by TKO to Joanne Calderwood eight months later.
Letourneau then lost a very close split decision to UFC newcomer Viviane Pereira last December and now it appears her run with the promotion has come to a close for now at least.