Former teammate says Ben Roethlisberger seriously considered retirement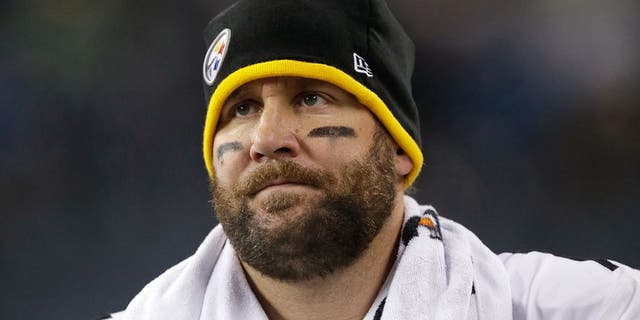 The Pittsburgh Steelers were given a minor scare this offseason when quarterback Ben Roethlisberger said he wasnt sure if hed be coming back in 2017. He wanted to weigh all his options, opening the door for a possible early exit from the NFL.
The Steelers were open and honest about the entire situation, acknowledging that they need to start thinking about life after Big Ben, but he fortunately announced that he would be coming back for another season at age 35.
Thoughsome were terrified about the prospect of the Steelers without Roethlisberger, others didnt take his comments all too seriously. The latter were in the wrong, though, because it was a very real discussion.
On PFT Live Tuesday, former Steelers guard Willie Colon said Roethlisberger told him point-blank that he was serious about retiring.
I got to sit down and talk to him, and one thing he told me is he did take it seriously, Colon said. Hes dealt with a lot of injuries.
Roethlisberger had a significant knee injury just this past season, which caused him to miss two games. He also missed four games in 2015, so the ailments are certainly piling up on the veteran quarterback.
The thing that can help him prolong his career is a rock-solid offensive line. The Steelers unit is one of the best in the league, and keeping defenders off of Roethlisberger will help him not only stay healthy but remain in the NFL for years to come.
Hes passionate about playing, but one thing that keeps his fire going is that offensive line, Colon said. You have to worry about the health of Ben Roethlisberger. Can you keep him upright, can he stay healthy for the duration? They have the offensive line, they have the pieces around him to make it work.
The Steelers have a good shot at winning the Super Bowl this season based on their offensive playmakers and improvements on defense. Doing so is only possible with Roethlisberger in the mix, of course, so keeping him healthy should be priority No. 1.