Former Raiders quarterback Ken Stabler dies at 69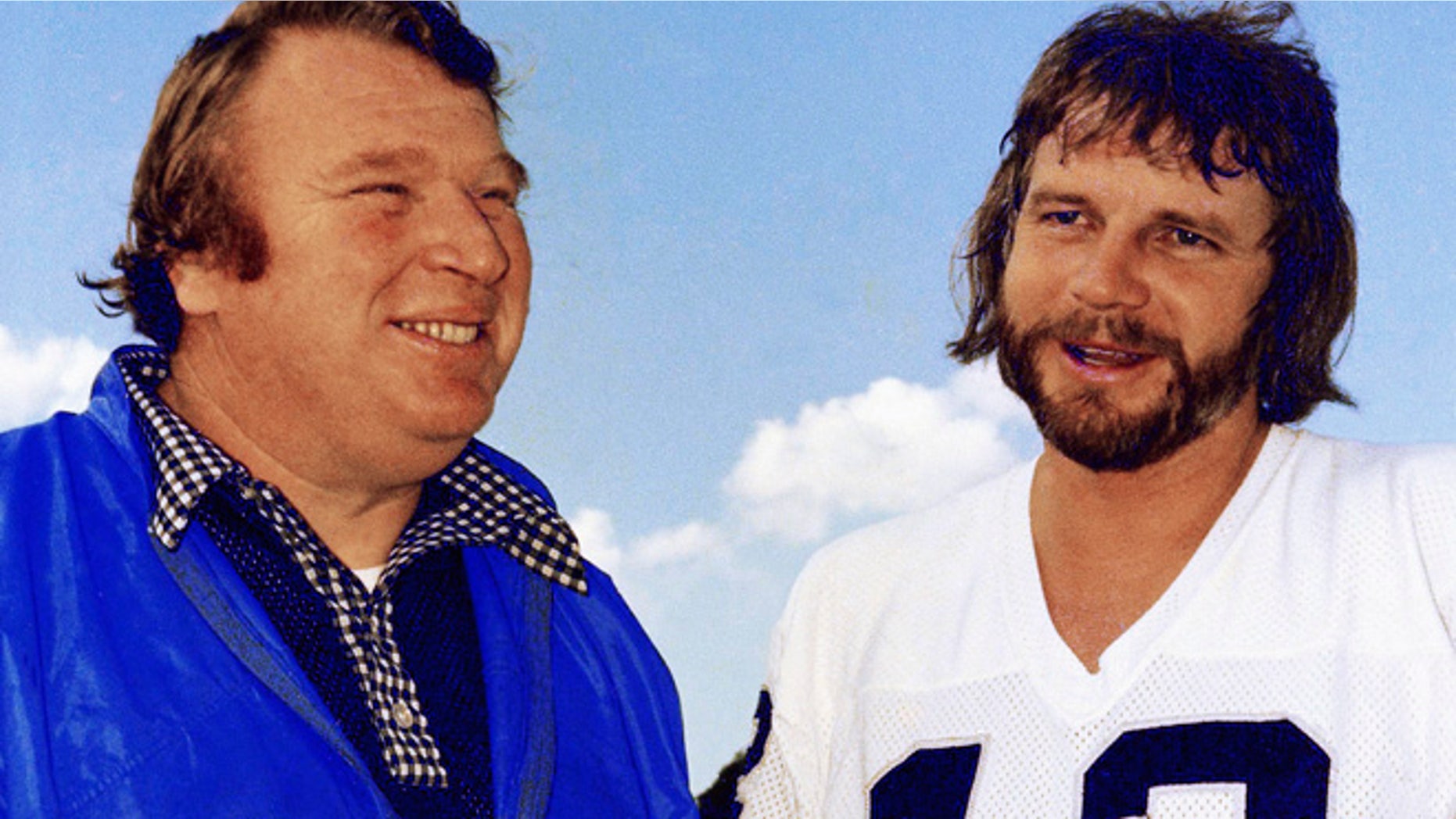 Former Oakland Raiders quarterback Ken Stabler has died from complications associated with colon cancer, his family announced Thursday.
Stabler, 69, was diagnosed with Stage 4 colon cancer in February 2015 and passed away Wednesday.
"He passed peacefully surrounded by the people he loved most, including his three daughters and longtime partner, as some of his favorite songs played in the background, such as Lynyrd Skynyrd's "Sweet Home Alabama" and Van Morrison's "Leaves Falling Down," the family said in the statement.
Stabler, nicknamed "The Snake," was best known for the 10 seasons he spent playing for Oakland in the 1970's, during which led the Raiders to victory over the Minnesota Vikings at Super Bowl XI. After his time with the Raiders, he also played for the Houston Oilers and later the New Orleans Saints.
"The Raiders are deeply saddened by the passing of the great Ken Stabler," Raiders owner Mark Davis said in a statement. "He was a cherished member of the Raider family and personified what it means to be a Raider. He wore the Silver and Black with Pride and Poise and will continue to live in the hearts of Raider fans everywhere. Our sincerest thoughts and prayers go out to Kenny's family."
Former Raiders head coach John Madden also paid tribute to Stabler.
"I was head coach of the Raiders the entire time Kenny was there and he led us to a whole bunch of victories including one in Super Bowl XI," Madden said.
"He was a perfect quarterback and a perfect Raider. When you think about the Raiders you think about Ken Stabler. Kenny loved life. It is a sad day for all Raiders," Madden said.
At his request, Stabler's brain and spinal cord were donated to Boston University's Chronic Traumatic Encephalopathy Center to support research for degenerative brain disease in athletes.