Former No. 1 pick Matt Bush dazzles in comeback attempt with Rangers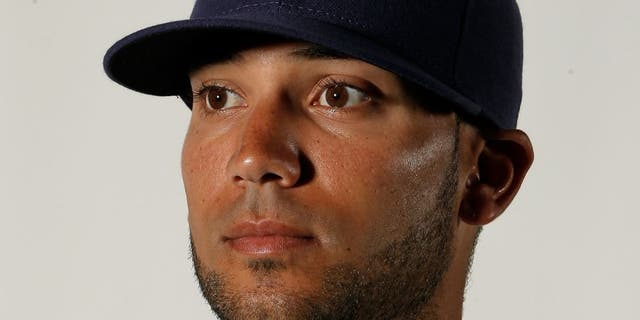 Matt Bush had it all. He threw it all away. And now, he is trying to put together one of the most unlikely comebacks in sports.
The former No. 1-overall pick as a shortstop by the San Diego Padres in 2004, Bush brought trouble upon himself on multiple occasions.
Finally, he wound up in prison after being arrested and charged with two counts of DUI with property damage, one count of DUI with serious bodily injury, one count of leaving the scene of an accident with an injury, one count of driving with a suspended license, and 2 counts of leaving the scene of an accident with damage to property in Florida.
Gabe Kapler chronicled Bush's fall and you can read it here.
Bush was released from prison and received a minor-league deal from the Texas Rangers organization in December.
He lives with his dad at the team's training camp in Surprise, Ariz., and walks to work because he does not have a driver's license.
Bush, now 30, did such a strong job in camp that the Rangers decided to reward him with an opportunity to pitch Wednesday against the Chicago Cubs.
He was, in a word, brilliant.
Bush threw 10 pitches, nine for strikes in a 1-2-3 inning. He reached 97 mph with four pitches, 96 with three and 95 with another.
Bush will not stick with the big team coming out of camp. He will most likely start the season at Double-A Frisco.
It's a long, long road but the inning in relief was a start.
"I was very excited to have that opportunity again," Bush said. "I was pretty excited out in the bullpen, but I like being really excited. I depend on velocity and that [excitement] helps me out. I didn't expect to be throwing as hard as I was right off the bat. But I saw one warm up pitch was 96 and I was like: 'OK, we're good to go here.'"