Former No. 1 overall pick Steve Emtman has only one regret about his NFL career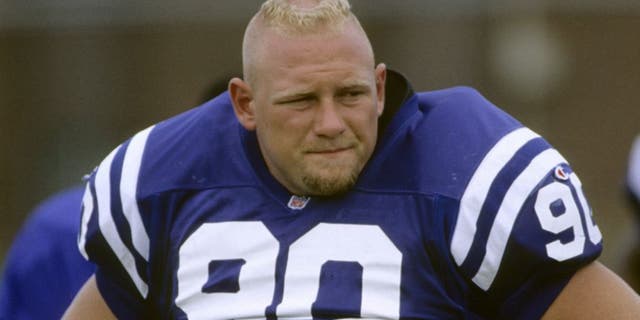 THEN: The No. 1 overall pick in the 1992 draft, Steve Emtman appeared in 50 games across six injury-plagued seasons with the Colts, Dolphins and Redskins after a standout career at the University of Washington. A 6-foot-4 defensive end, Emtman finished his NFL career with 121 tackles, eight sacks and a 90-yard pick-six, at the time the longest ever by a defensive lineman. As a junior at Washington in 1991, Emtman won both the Outland Trophy and Lombardi Award and finished fourth in Heisman voting as the Huskies went undefeated and won the program's most recent national championship.
NOW: A father of three boys between ages of 1 and 6, Emtman, 46, lives with his family in his hometown of Cheney, Washington. After a stint in coaching, Emtman got into the construction business in the early 2000s and is currently the owner of Defender Development, a property management and development firm in nearby Spokane.
ON EXPECTATIONS AFTER BEING DRAFTED NO. 1 OVERALL: "I think everybody who gets to that level has a certain amount of expectations for themselves. You don't get there if you don't, and in anything I did, I always set a high enough standard for myself that I didn't need to be pushed. But I know there definitely were some expectations which I obviously (didn't meet), and after the injuries my first few years, trying to play out my career, I was never the same. Those years were tough on me, and that's probably the thing I look back on most. I obviously wish that I would have stayed healthy, but you can only do the best you can."
ON RETURNING FROM INJURIES: "I think the mental part of it is probably the toughest thing, when you look back now. After getting injured that first time, knowing in your mind that you're not invincible, it kind of changes things a little bit, and I don't think you admit it until years later. And maybe that little bit of confidence you had -- once you realize, 'Wow, I blew my knee out. Hey I blew another knee out. I've got a neck injury,' it's always in the back of your mind. And you try to block it out, but it's still there. And I think that definitely affects a lot of athletes. I think the mental part is the toughest challenge any athlete faces, getting through that at the end of the day. So I definitely struggled with that. But I still got back out on the field and I was able to walk away from the game, so to speak, and that was kind of my goal in the end."
ON WASHINGTON'S SEASON: "I think we're way past where we thought we'd be this year. I think we're playing well, and I think Coach (Chris) Petersen is doing a fantastic job. The quality of the kids he's bringing in and the way they're running that program -- they're building it the right way, and I think we'll be a power in the future, if not this year. I still think we have an opportunity (to make the playoff) if they can win out and keep playing like they have. Obviously (Saturday's loss against USC) was a setback, but a couple other teams had setbacks, too, and I think they could potentially still get in there if they finish strong."
ON THE APPLE CUP RIVALRY WITH WASHINGTON STATE: "Living and growing up in Cougar country being a Husky, it's kind of tough. I've already gotten about 20 text messages from people giving me a hard time about my Dogs losing and the Cougars being No. 1 (in the Pac 12 North), so we'll see how it plays out here in a few weeks. We've still got to play the game, but they think they've already won. But that game -- as of late, it's been the Oregon-Washington rivalry that's been pretty big, but the WSU game, for me, especially growing up here, it's a huge deal. And this year is going to be a big one, no question."
ON HIS REGRETS: After blowing my ACL, MCL and patellar tendon (in 1993), I probably wouldn't come back in 11 months. I would have renegotiated with the Colts, stayed out a year, taken a season off and completely rehabbed. But that's kind of the drive you have as an athlete, to get back on the field. As you get away from it for a few years, it's like, 'Man, it would have been a lot smarter to get 100 percent healthy.' But I didn't, and it's kind of one of those things I wish I could have changed, but I don't regret anything. I worked hard for every organization to be on the field and I tried to fulfill what I could. I didn't give up, and I fought through it."
You can follow Sam Gardner on Twitter or email him at samgardnerfox@gmail.com.