Former NFL safety Keion Carpenter dead at 39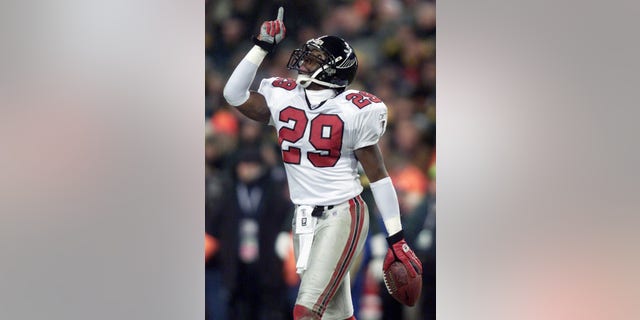 A family spokesperson has confirmed the death of Keion Carpenter, a former NFL safety who hailed from Baltimore and frequently visited his hometown to give back. He was just 39.
Carpenter passed away at 6:47 a.m. Thursday morning in Miami. The day before, Carpenter's family said he had been hospitalized and was "getting the best care possible," but asked for prayers and privacy while he remained in a coma. He collapsed while running in Florida.
NFL PRESEASON TO GET EARLIER START IN 2017
Carpenter's family released a statement which reads, "It is with regret that we as a family announce that at 6:47 am Keion Eric Carpentar was pronounced dead, at Jackson South Community Hospital in Miami, Florida. Keion collapsed while on a family vacation and remained in a coma for 24 hours. Keion('s) remains will be flown back to Baltimore for burial."
He got his start at Woodlawn High School before playing from Virginia tech and moving on to the NFL where he played for the Buffalo Bills and the Atlanta Falcons.
Carpenter gave back to his community by forming The Carpenter House, a nonprofit that works to support those in need and empower families from disadvantaged backgrounds by focusing on providing jobs, affordable housing and mentoring. The organization celebrated its 10th anniversary in the spring of 2016.