Former NFL linebacker and aspiring MMA fighter Ryan Jones shot and killed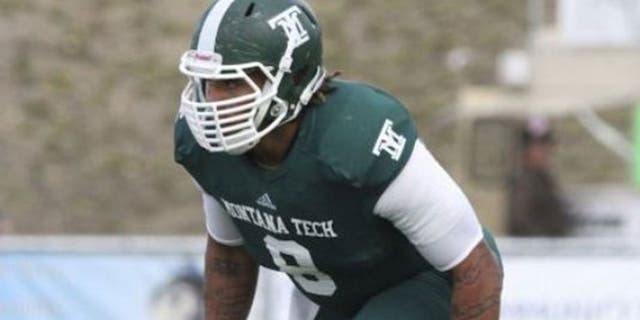 NEWYou can now listen to Fox News articles!
Former NFL linebacker Ryan Jones is being mourned by friends and family after he was shot and killed in a Nevada apartment last weekend. He was 26.
The Reno Police DepartmentidentifiedJones as the victim of Sunday's fatal shooting, which still is being investigated. Two other men were shot but both are expected to recover.
Jones was the first Montana Tech football player to sign an NFL contract when he joinedthe Baltimore Ravens as a free agent in 2014; he also had a stint with the New York Giants.
He was the perfect example and perfect role model for kids who thought it was Division I or bust," Rollins Stallworth, Jones' high school coach, told the Reno Gazette-Journal. "He showed that if you give it your all and play really hard, theres a college and a level for you. His ego wasnt too big that he wouldnt go to junior college and his ego wasnt too big that he wouldnt go to Montana Tech at that level and excel, and he still got an opportunity with two NFL teams."
Jones was currently pursuinga mixed martial arts career. He won his lastfight by knockout in just17 seconds on May 20 in a King of the Cage match at the Silver Legacy Casino Resort.
He didnt have any fears and ultimately that lack of fear got him into the situation he got into the other night," Stallworth told the Gazette-Journal. "Ryan accepted challenges. He never backed down from a challenge. He was married to his career. The last three or four years that Ive seen at the barber shop or in the community, he was busting his butt working out with (high school alums and former NFL players) Duke Williams and Courtney Gardner trying to make a pro career or he was doing his MMA workouts. He was driven to become a success.
The Associated Press contributed to this report.