Former NFL coach defends, praises Winston after tough Week 1 loss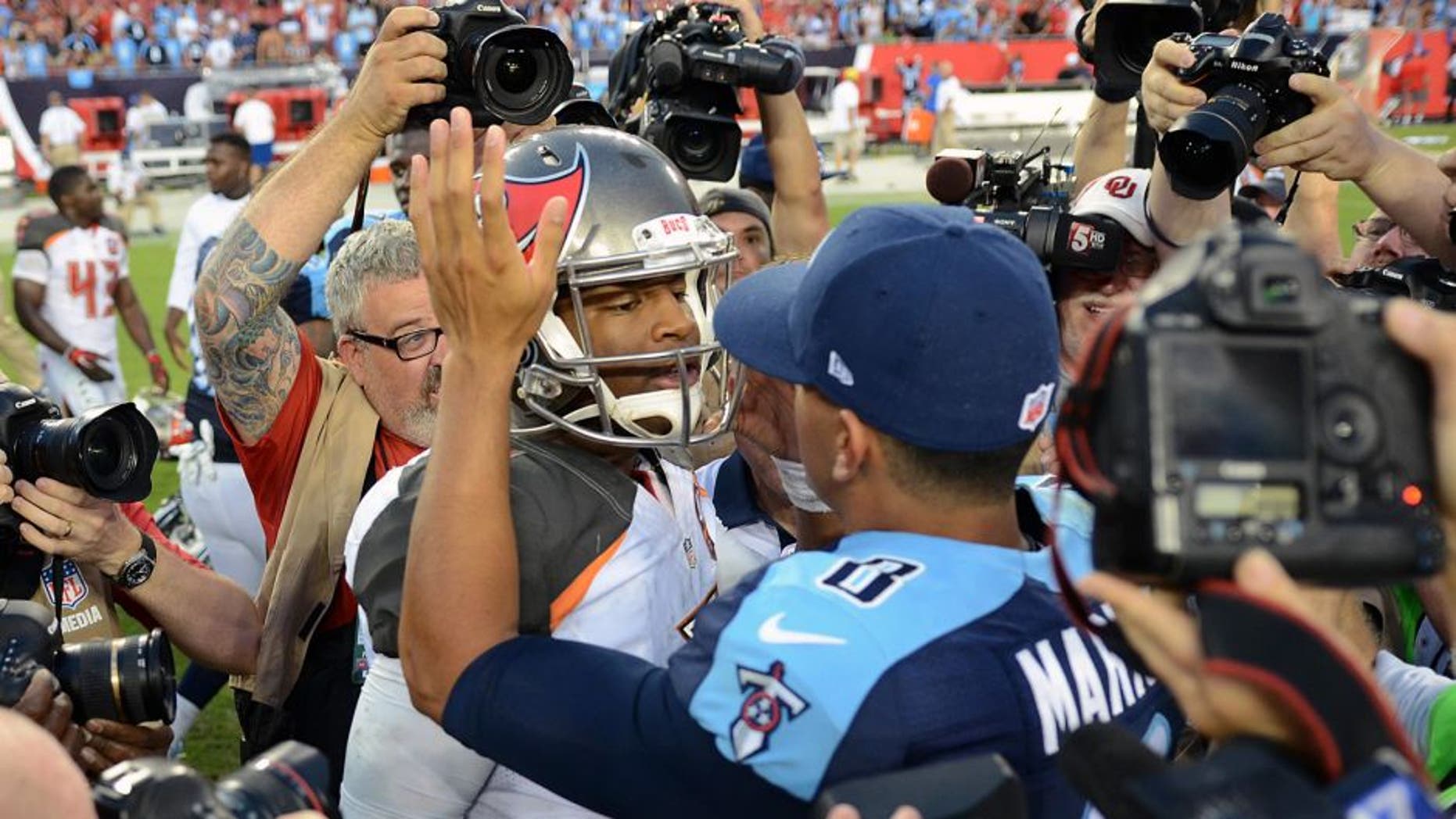 To say that Jameis Winston's first NFL game didn't go exactly as planned would be a massive understatement. While he was outplayed by the No. 2 overall pick Marcus Mariota, and the Tennessee Titans routed his Tampa Bay Buccaneers 42-14, it seems that Winston is remaining focused.
According to NFL Total Access, former NFL head coach Steve Mariucci reached out to Winston late after the Buccaneers' loss. The outcome? Take a guess.
Yep, Winston was watching game film. At 1:30 in the morning after that tough loss. If that doesn't tell you something about Winston and how badly he wants to succeed, then I don't know what does.
Winston is going to get things turned around, and it's safe to say that Mariucci isn't the only one who believes that.
(h/t @NFLTotalAccess)