Former NASCAR team owner Charles 'Hoss' Ellington passes away at 79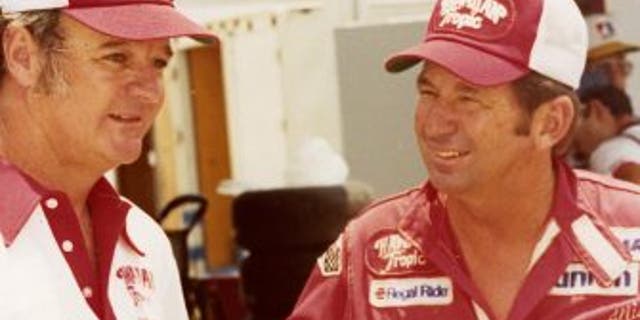 Former NASCAR team owner and driver Charles "Hoss" Ellington has passed away at the age of 79.
Ellington, a native of Wilmington, N.C., won five races as a car owner in NASCAR's premier division, and his cars had 52 top-five and 92 top-10 finishes in 264 races from 1968 to 1988. Donnie Allison won four races in 55 starts with Ellington from 1977 to 1982.
The list of NASCAR drivers who raced Ellington's cars reads like a who's who of the sport: David Pearson, Cale Yarborough, Fred Lorenzen, A.J. Foyt, Bobby Isaac, Buddy Baker, Davey Allison, Kyle Petty, Benny Parsons, Dale Jarrett and Sterling Marlin were among the greats who piloted Elllington's cars at one time or another.
The most famous race for Ellington wasn't one he won, it was one he lost. In 1979, Donnie Allison was leading the last lap of the Daytona 500 in Ellington's No. 1 Hawaiian Tropic-sponsored Oldsmobile when Yarborough attempted to slingshot under him on the backstretch. The two crashed in Turn 3, allowing Richard Petty to win. Allison, his brother Bobby and Yarborough got into a fistfight in the infield after the race, generating national headlines for NASCAR.
Ellington also had 21 starts as a driver in what is now known as the Sprint Cup Series from 1968 to 1970. In those 21 races, Ellington never led a lap, but had four top-10 finishes.