Former Lions running back is trying to make the 2016 Rio Olympics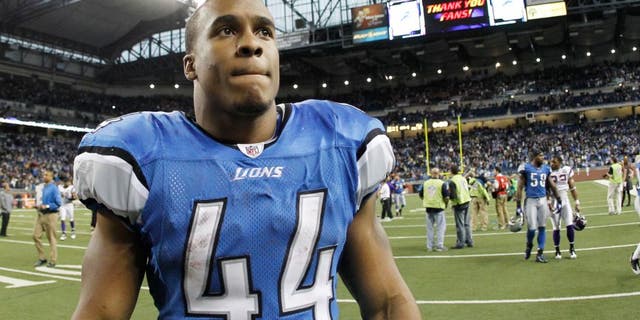 Former Detroit Lions running back Jahvid Best is taking his athletic career in a new direction as he attempts to make the St. Lucia Olympic track team in time for the 2016 Rio Games.
Best, 27, hails from California but his father is from St. Lucia, meaning the former football pro has a shot at obtaining the St. Lucian citizenship necessary to compete for the country. The other hurdle left for Best to clear if he hopes to make the Olympic team includes competing in a local meet in St. Lucia, which will likely happen at the National Championships in June.
Best hopes to race in the 100m for St. Lucia, and he met the qualifying time of 10.16 seconds at the Arnie Robinson Invitational in San Diego in April. That time won't be enough for Best to medal --€" Usain Bolt won gold in the 100m at the London Olympics with a 9.63 finish, and American Justin Gatlin finished third with a 9.79. But the time still represents a personal best for the former football player, who told the St. Lucia News that he is just looking to get better in the present.
Via St. Lucia News:
"I never look too far into the future," Best said. "So as far as sub-10 talk or expectations I can't say. I'm just focused on getting better every single day. I'm a hard worker and I know there's room for improvement. How much room is to be determined, but whatever room there is I will find it."
Best's NFL career ended prematurely due to the continued effects of numerous concussions. He played 22 games over two seasons for the Detroit Lions in 2010 and 2011, rushing for 945 career yards and six career touchdowns.