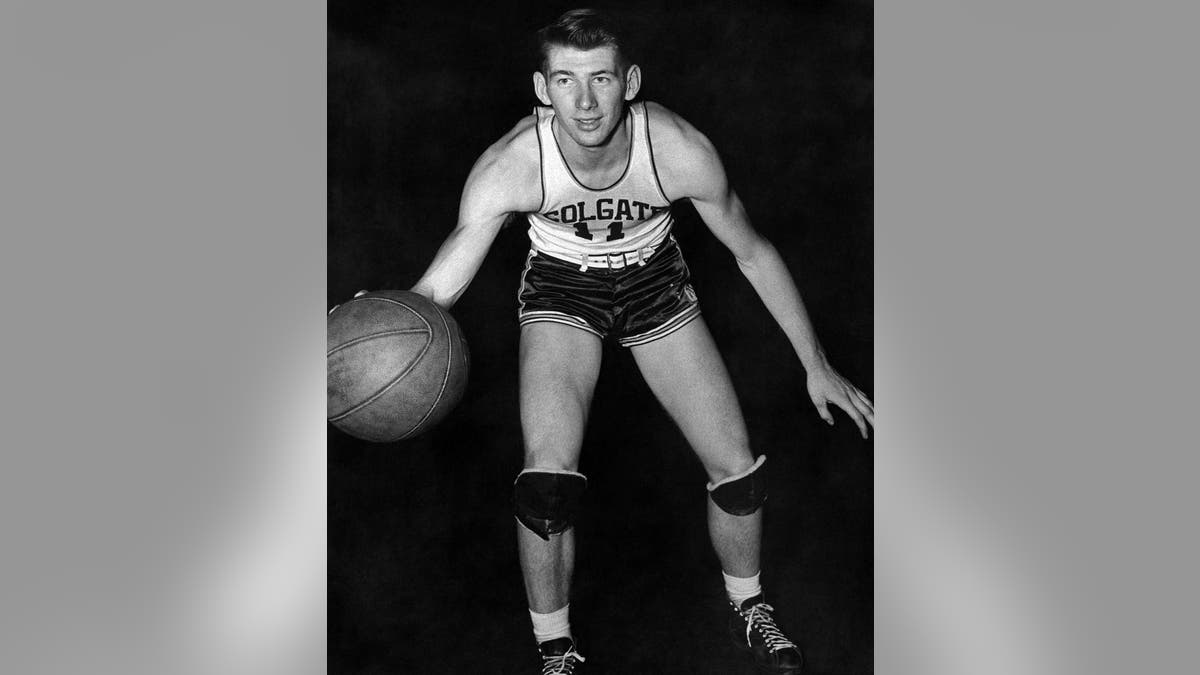 Ernie Vandeweghe, the former New York Knicks player and father of former NBA star Kiki Vandeweghe and pro tennis player CoCo Vandeweghe, has died. He was 86.
The death was confirmed Sunday by the NBA through its NBA history Twitter feed and by granddaughter CoCo Vandeweghe in a Facebook post. The cause and place of death were not given.
Vandeweghe averaged 9.5 points and 4.6 rebounds in 224 regular-season games for the Knicks from 1949-56. He averaged 19.1 points in in four seasons at Colgate.
Born in Montreal, Vandeweghe went to medical school while he was in the NBA. He served as a physician in the U.S. Air Force and was the Lakers' team physician when the team moved from Minneapolis to Los Angeles.