Former Gophers safety Thompson among 3 cut by Vikings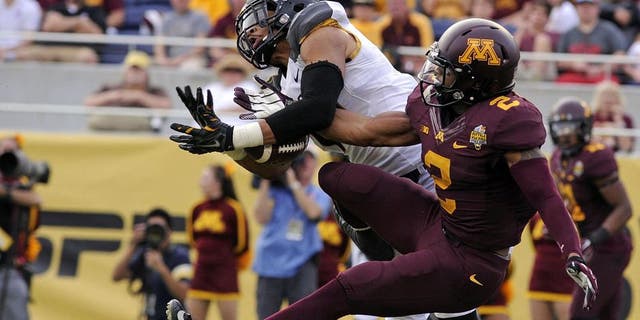 The Minnesota Vikings have released defensive tackle Sterling Bailey, tackle Marquis Lucas and former Gophers safety Cedric Thompson, the team announced Thursday.
The moves were made ahead of rookie camp, which begins on Friday. Minnesota selected 11 players in the NFL Draft and signed 13 undrafted free agents in the past week, forcing them to make cuts to trim the roster down to 90 players.
Thompson was a fifth-round draft pick by the Miami Dolphins in 2015, but he's never seen the field in a NFL regular-season game. Hestarted at safety for three seasons with the Gophers and led the team in tackles his junior year.