Former Colts coach Jim Caldwell's focus this week is helping Ravens beat his old team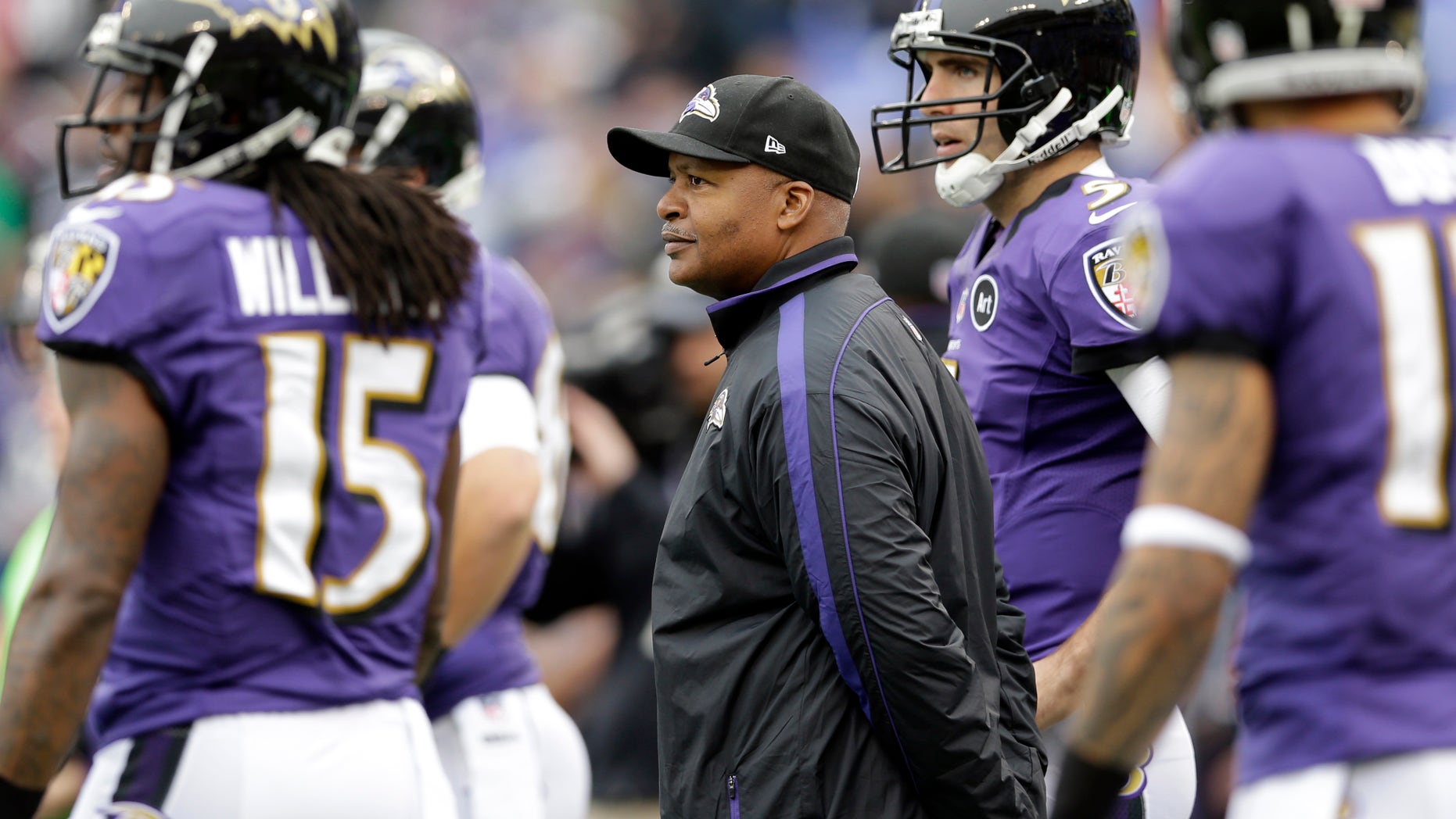 OWINGS MILLS, Md. – Jim Caldwell spent 10 years doing his best to help the Indianapolis Colts win.
Now Baltimore's offensive coordinator, he is focused on them losing.
Caldwell and the Ravens host the Colts on Sunday in a first-round playoff game. Although Caldwell still has warm feelings for his former organization, he's intent upon putting together a strong game plan for Baltimore's offense.
Caldwell was the Colts' head coach from 2009-11. He was hired to be Baltimore's quarterbacks coach last February and promoted to offensive coordinator last month. Caldwell likes his role, but still wants to be an NFL head coach.
He says, "Anybody in this business would certainly like to get to the point where they reach the top of their profession. ... I'm no different."