Former Blue Jays GM Anthopoulos willing to take lesser role in baseball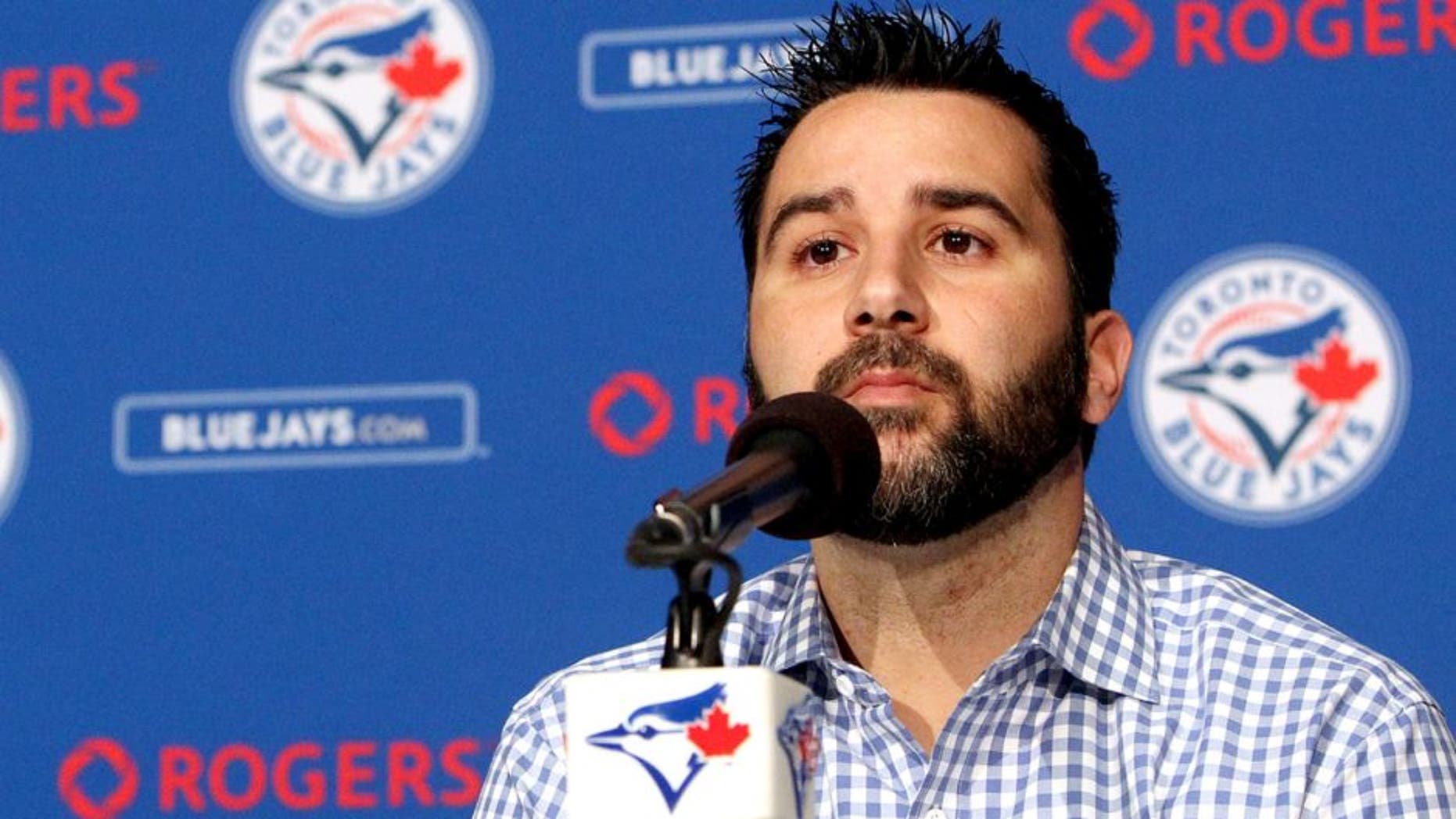 Alex Anthopoulos isn't concerned about the title of his next position. Cole Burston Toronto Star via Getty Images
It's a bit ironic that former Toronto Blue Jays general manager Alex Anthopoulos is at the GM meetings in Florida to accept his Executive of the Year award, but that's exactly what he's doing.
Anthopoulos decided to leave the Blue Jays after some reported disagreements between he and incoming president and CEO Mark Shapiro, who formerly was the GM for the Cleveland Indians.
Unfortunately for Anthopoulos, there are no GM openings in baseball, but he told the Toronto Sun that he's not worried about titles -- he may wind up in an organization with a less significant role.
"Titles and status and all that, that's not me. There are so many parts of baseball that I like. I like some of the administrative side, the contractual side, the analytics side, I like the scouting side. So I'm open to anything and I'm not real particular. I don't need a significant position with a club, that's not important. You want to work with people that you enjoy and you can actually get better and learn. That's the thing, working with a new organization you can get exposed to new things and that's exciting and you can better.
"Yeah, I'd be open to anything involved in baseball. I'm not particular. Don't get me wrong, I was grateful and enjoyed the job (in Toronto), but there's a lot of things about baseball I like because it's fun."
Anthopoulos was with the Blue Jays for 16 seasons; his assistant GM Tony LaCava has assumed his duties, albeit in an interim role.
"I'm thrilled for him," Anthopoulos said of LaCava. "He's had opportunities to be GM in the past, certainly interviewed for those jobs and he's been offered a GM job. So he's more than ready to do something like this. And I think the stability, the continuity is important as well."
The Blue Jays will be busy this offseason, attempting to replace David Price and possibly Marco Estrada (who was given a qualifying offer) in their rotation.
MORE MLB: Want stories delivered to you? Sign up for our MLB newsletters.