Former Barcelona player Luis Enrique signs 2-year deal to become coach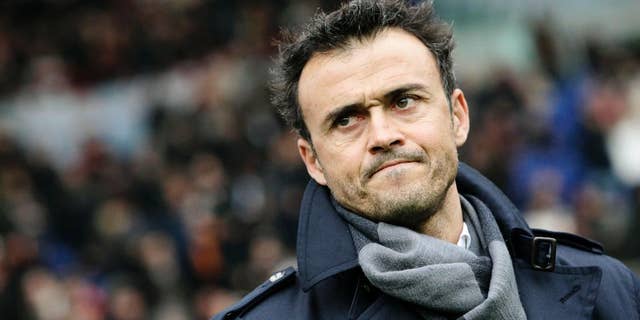 NEWYou can now listen to Fox News articles!
BARCELONA, Spain – Former Barcelona player Luis Enrique has signed a two-year contract to become the team's coach.
Enrique signed the deal with club president Josep Bartomeu a day after it was announced by the club, which was two days after coach Gerardo Martino stepped down when Barcelona finished its first season without a major trophy in six years.
The 44-year-old Enrique won two league titles as a player for Barcelona from 1996-2004 and coached its "B'' team from 2008-11.
Enrique also coached at Roma and led Celta Vigo to a respectable ninth-place finish this season after installing an attractive passing attack on the Barcelona model.