Former Badgers LB Watt taken by Steelers in first round of NFL Draft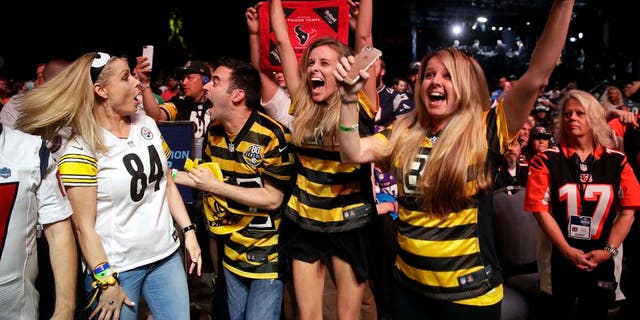 PITTSBURGH -- T.J. Watt is joining older brothers J.J. and Derek in the NFL.
The Pittsburgh Steelers selected the Wisconsin linebacker with the 30th overall pick of the draft on Thursday. The AFC North champions are looking to upgrade their pass rush after letting former No. 1 pick Jarvis Jones go in free agency.
The 6-foot-4, 252-pound Watt joins an outside linebacker group that includes James Harrison, who turns 39 next week, and 2015 first-round pick Bud Dupree. This is the fourth time in the last five drafts the Steelers have taken a linebacker with their top pick.
The 22-year-old Watt began his collegiate career as a tight end before shifting to defense. He played sparingly in 2015 after injuring his right knee in spring practice but emerged as a star for the Badgers last fall. Watt finished with 11.5 sacks, the fifth-highest total in the program's history. He added 63 tackles and returned an interception for a touchdown in a victory over Purdue.
Watt's selection gives his family three players in the league. J.J. Watt is a perennial All-Pro defensive end for the Houston Texans. Derek Watt appeared in all 16 games last season for the Chargers as a fullback. T.J. and J.J. will meet on the field as opponents for the first time when Pittsburgh visits Houston on Dec. 25.
Steelers general manager Kevin Colbert said Wisconsin coach Paul Chryst -- who previously coached at Pitt -- reached out to the Steelers and asked them to gauge Watt's potential as an early entrant in the draft. When the team's evaluation came back as a potential first rounder, Watt put his name in the draft. Now he finds himself part of a team that finished one victory short of the Super Bowl last season.
Though J.J. Watt is one of the league's biggest stars -- and a three-time defensive player of the year -- the Steelers stressed T.J.'s family ties to the league weren't a factor.
"I wouldn't be shocked if he tries to outdo everything his family has done to this point," Colbert said.