Former Atlanta Braves GM John Coppolella given lifetime ban from baseball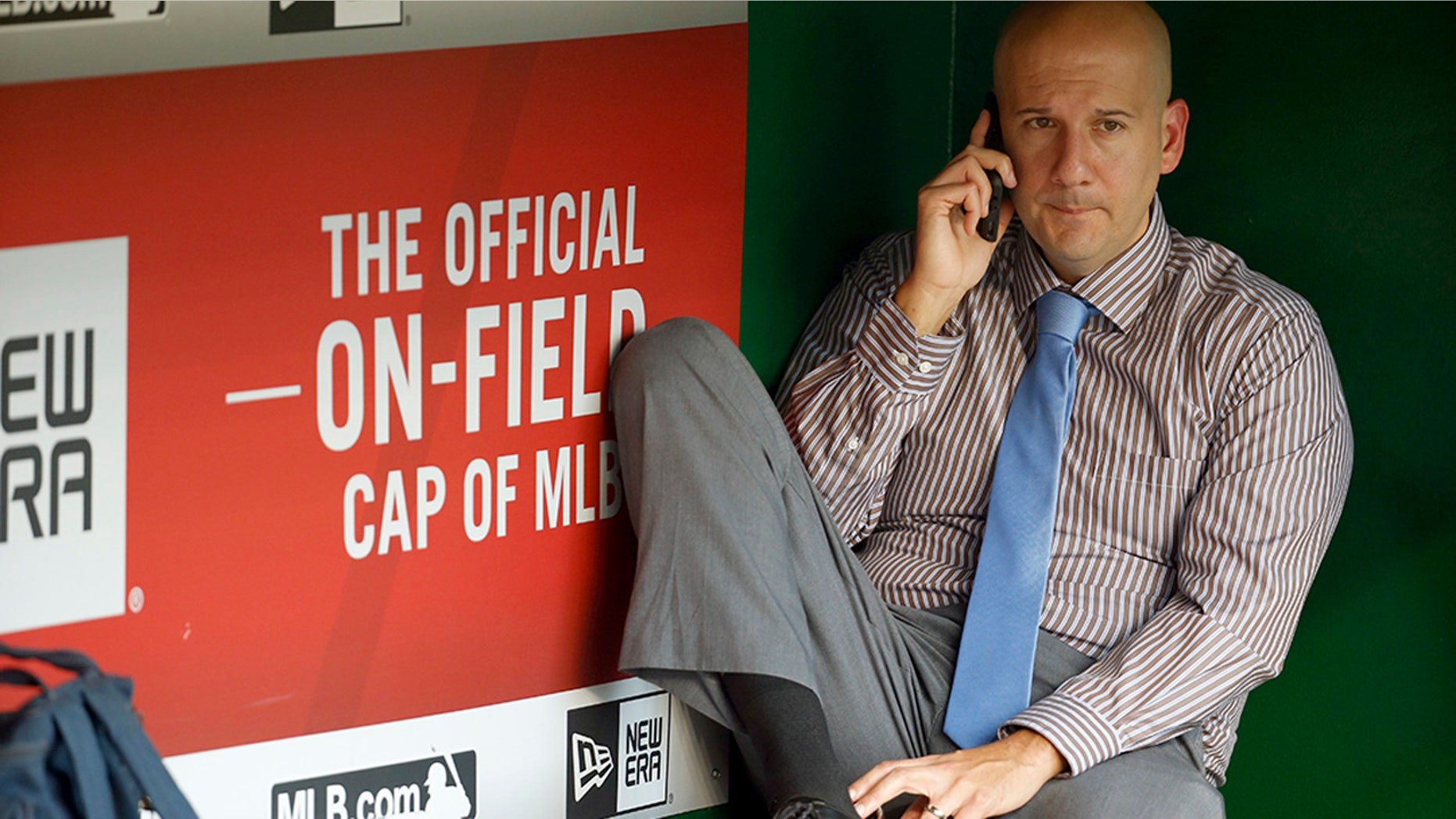 Former Atlanta Braves General Manager John Coppolella was banned from working in professional baseball for life Tuesday over rule violations the club committed in signing international players.
Coppolella was forced to resign as general manager on Oct. 2 after MLB investigators disclosed that the Braves had flouted international signing rules between 2015 and 2017. Former Braves Special Assistant Gordon Blakeley, the team's international scouting chief, was suspended from performing services for any team for one year.
MLB Commissioner Rob Manfred said the league's investigation found that the Braves illegally moved bonus pool money from one player to boost another player's contract.
In addition to suspending Coppolella and Blakeley, MLB also declared nine Braves players to be free agents. Most notable among them is Kevin Maitan, an infielder from Venezuela who signed for $4.25 million in 2016.
Other "high-value" players the Braves will lose include Juan Contreras, Yefri del Rosario, Abrahan Gutierrez, Juan Carlos Negret, Yenci Pena, Yunior Severino, Livan Soto and Guillermo Zuniga.
Additionally, the Braves will be prohibited from signing any international player for more than $10,000 during the 2019-20 signing period and their international signing bonus pool for the 2020-21 signing period will be reduced by 50 percent.
In a statement, the Braves said the organization "has not lived up to the standard our fans expect from us and that we expect from ourselves. For that, we apologize. We are instituting the changes necessary to prevent this from ever happening again and remain excited about the future of Braves baseball."
Coppolella was replaced as general manager by Alex Anthopoulos, who held the same position with the Toronto Blue Jays between 2009 and 2015.
"The senior baseball operations officials responsible for the misconduct are no longer employed by the Braves," Manfred said. He also said the Braves "cooperated throughout the investigation."
The Braves braced fans for the sanctions when team chairman Terry McGuirk apologized to fans "on behalf of the entire Braves family" for the rules violations at the Nov. 13 news conference to introduce Anthopoulos.
Manfred said he is confident the Braves management team led by McGuirk, Anthopoulos and vice chairman John Schuerholz "have and will put in place procedures to ensure that this type of conduct never occurs again and which will allow the club to emerge from this difficult period as the strong and respected franchise that it has always been."
The Associated Press contributed to this report.