Former Arkansas coach Petrino puts crashed motorcycle up for sale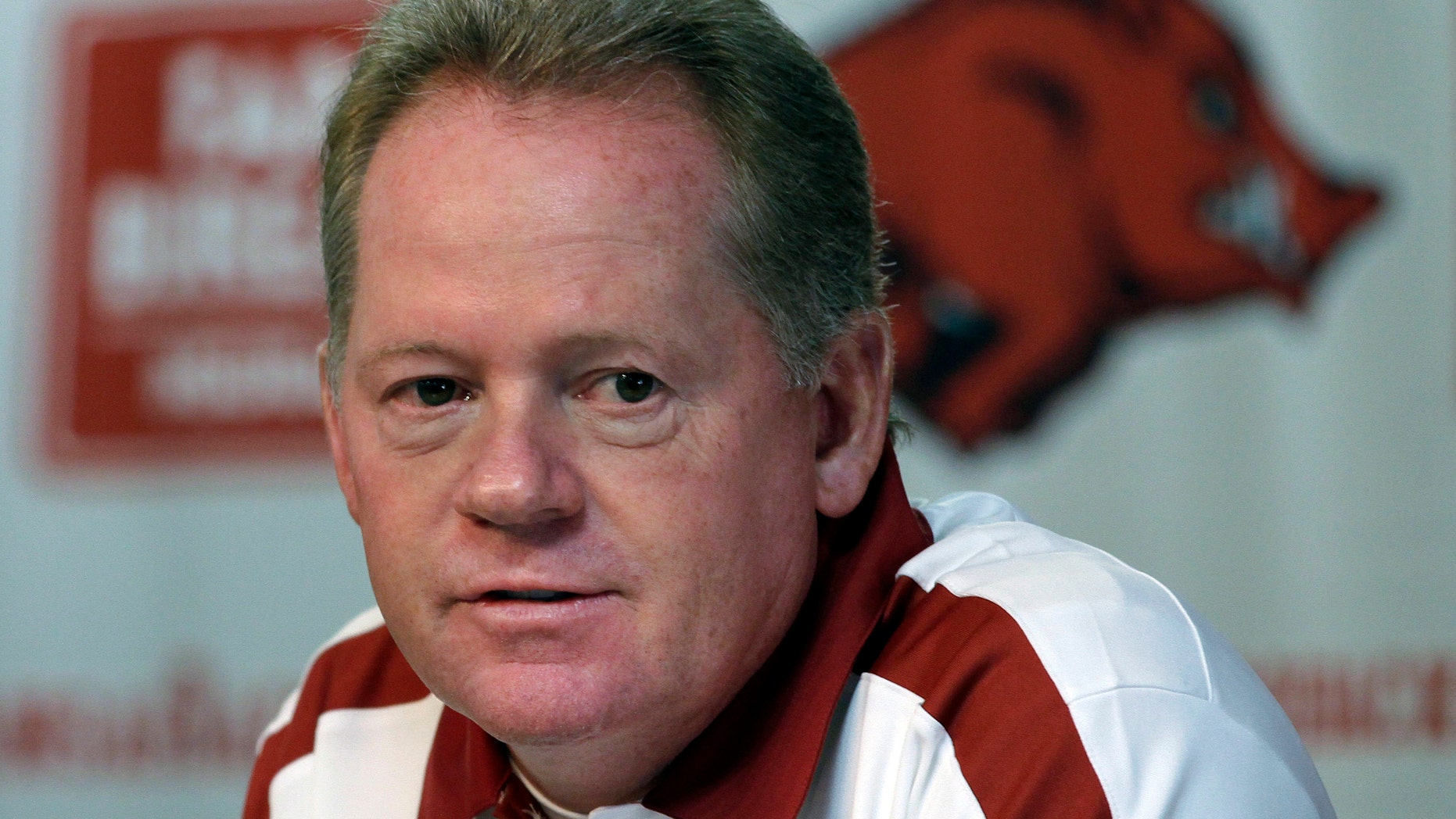 FAYETTEVILLE, Ark. – Former Arkansas football coach Bobby Petrino has decided to part ways with the motorcycle he crashed while giving ex-university employee Jessica Dorrell a ride.
The crash eventually cost Petrino his job after he lied to university officials about having the 25-year-old assistant on board when he wrecked the bike on April 1.
The 2007 Harley Davidson, with "Hawg Wild" scrawled across the gas tank, is valued at $16,000 but is in need of $18,481 in repairs, according to the auction site, Copart.com.
Photos of the coach's Arkansas-red bike show significant damage to the front fender and a busted head light. A note attached says the now infamous chopper goes to the highest bidder "As is -- Where is."
As of midday Wednesday, the bidding stood at just over $3,000.
Days after the crash, Petrino, a 51-year-old married father-of-four, admitted to having an "inappropriate relationship" with Dorrell, whom he hired in March to serve as the football program's student-athlete development coordinator.
Arkansas fired Petrino for violating a morals clause in his contract, while Dorrell later resigned from her post after accepting a settlement from the school.