Force of habit: Nun throws out perfect first pitch at White Sox game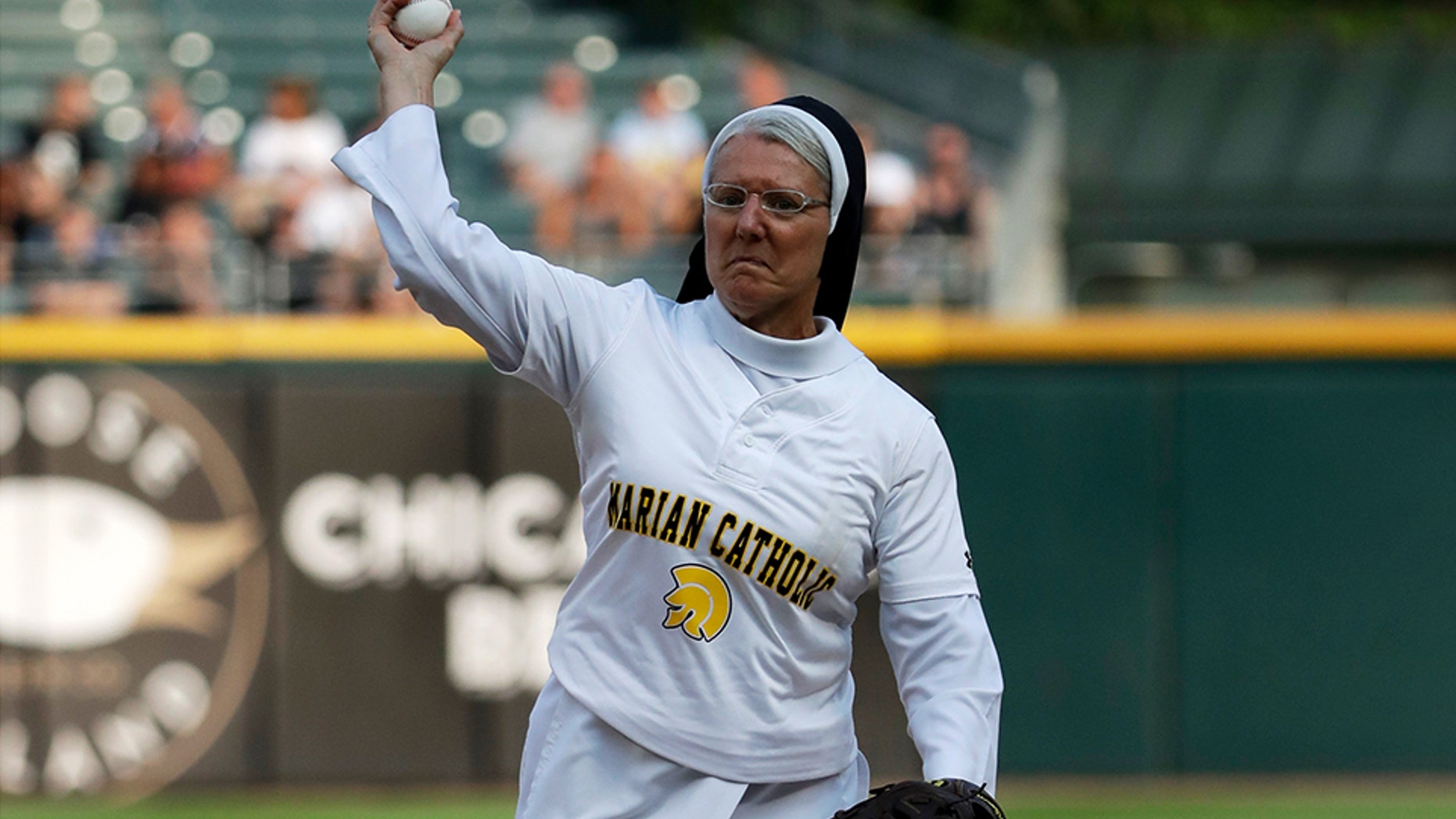 The Chicago White Sox may have just found a new showstopper of a recruit — from the holiest of places — to help their team elevate to the next level.
Sister Mary Jo Sobieck, of Marian Catholic High School in suburban Chicago Heights, dropped jaws with an impressive ceremonial first pitch at Guaranteed Rate Field on Saturday.
"I said, 'Can you play for us?'" White Sox manager Rick Renteria said about the nun who attended as part of Marian Catholic High School night. "She said, 'Sure.' Seems to be a really nice lady."
He added, "She stepped back at about 45 feet, and threw a bullet."
Chicago right-hander Lucas Giolito, who caught Sister Mary Jo's pitch, said he was wowed.
SISTER JEAN, WITH HER OWN BOBBLEHEAD, IS LOYOLA-CHICAGO'S SUPERSTAR CHARM
"That was awesome," he said. "She had a whole routine. She had it planned out. I was just lucky to be back there. She threw a perfect pitch."
Her serendipity, however, didn't extend to the Sox. The last-place Kansas City Royals won the game 3-1.
Heaven help them.
The Associated Press contributed to this report.