For Walsh, new extra points have been tougher than 50-plus-yard FGs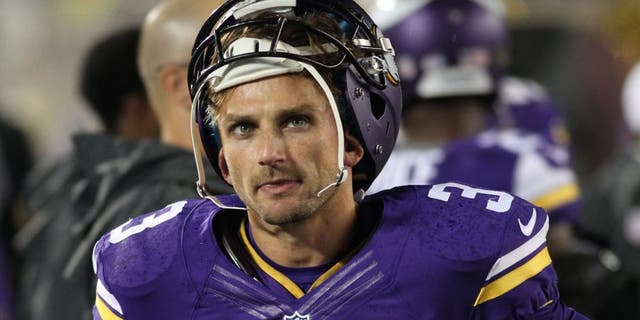 NEWYou can now listen to Fox News articles!
The NFL's new extra-point attempts have been giving kickers fits this season. Minnesota Vikings kicker Blair Walsh, for example, has missed four of them.
That's twice as many misses as he has on field-goal attempts from at least 50 yards out.
Via Chris Tomasson of the Pioneer Press:
Walsh is a fairly steady kicker with an overall field-goal percentage of 86.5, but his accuracy when it comes to the 33-yard extra points is only a couple percentage points higher at 88.6. His most recent PAT miss came in Week 16 against the New York Giants, even though he hit 52- and 53-yard field goals later in the same game.
This strange phenomenon is difficult to explain. And if it can't be solved, the Vikings may want to consider going for two more often.