For openers, PGA Tour winners start a season on a Kapalua course different from the rest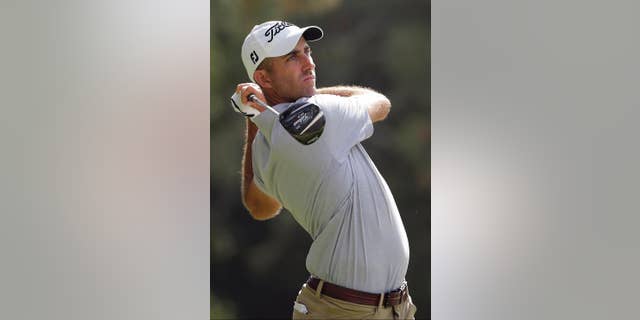 NEWYou can now listen to Fox News articles!
KAPALUA, Hawaii – The reward for winning on the PGA Tour is a trip to the west tip of Maui for the Hyundai Tournament of Champions, where the course was built on the side of a mountain, overlooks the ocean and evokes a response from players that is different from other weeks.
"My first reaction was, 'Do we get a cart for the week?'" Canadian Open champion Tim Clark said.
J.B. Holmes can spend all day looking out at the Pacific, where he can see the occasional breach of a humpback whale and the island of Molokai appearing to be close enough to swim there. The Plantation Course at Kapalua is on an amazing piece of property.
Perhaps even more amazing is that they play golf on it.
"You wouldn't walk out onto it and say, 'We should put a golf course here.' But they did a good job," Holmes said. "It's a fun course to play."
Bill Coore and Ben Crenshaw created this golf course, which looks like a beast because of the expansive fairways cut through canyons, the stunning drops (and rises) in elevation and enormous greens that are difficult to gauge because of the grain.
Hideki Matsuyama of Japan is still working on his English, though he had the right word when he smiled and said, "Big."
Looks can be deceiving, however. Zach Johnson, a pea shooter in this era of power, won last year at 19-under 273. Steve Stricker won and was runner-up the next year. Geoff Ogilvy won twice in a row and attributed it to his chipping.
One thing is clear — it might be the most interesting course on the PGA Tour.
The Tournament of Champions gets started on Friday when the 34-man field of PGA Tour winners — making this the most difficult tournament to get in — stick a tee in the ground and look some 500 yards out and 600 feet down to the first green.
"Off the first tee, I was like, 'Whoa,' because of the views. It's just way different than I imagined watching on TV," Russell Henley said. "The undulation is unlike anything I had seen anywhere else. The thing about it is it looks downhill, but it's even more downhill than it looks."
There are 12 players who are playing Kapalua for the first time. In the 16 years the Tournament of Champions has been held at the Plantation, only David Duval (1999), Sergio Garcia (2002) and Daniel Chopra (2008) won on their first try.
"I was intimidated," Zach Johnson said of his first trip. "Not necessarily because of the yardage, though — because of the greens. They're just so hard to putt. They're big. They're undulating. A flat putt is pretty slow. The ones down grain are super fast. ... It's just hard. You're going to hit a lot of fairways. You're going to hit a lot of greens. And you're going to miss a lot of putts."
Robert Streb, who won the McGladrey Classic last year to qualify for his trip to Kapalua, was reminded quickly that he's not in Kanas anymore. At least he has been watching this tournament on TV for years, and he knew what to expect in terms of vast changes in elevation and endless views of the Pacific.
"It's really pretty. And it's really big," he said. "They said the fairways are wide, and they are. They said it's usually windy, and it is."
Perhaps its greatest appeal is the width of the fairways — nearly 80 yards on some holes — which is good for the ego when players are coming off their short winter break and are trying to shake off some rust. The greens take experience, but with a Friday start, there is plenty of time to get used to them.
Ogilvy, perhaps the most astute among players when it comes to golf course architecture, recalls his first reaction to the Plantation Course.
"I thought it was ridiculous that we played golf on a piece of land like this," he said. "It was just absurd. From the 17th tee to the first green, what is that, 1,000 feet? You think 10 (tee) at Augusta to the 11th green, that's not even half of 17 here. I though the course was cool to not have a scorecard in your hand. Nobody plays really well their first time, I don't think. It's pretty extreme.
"It takes a bit of getting used to," he said.
Now, Ogilvy can't think of a better place to be — mainly because he gets to play.