For 2nd year in a row, Henrik Stenson looks for British Open boost for last half of season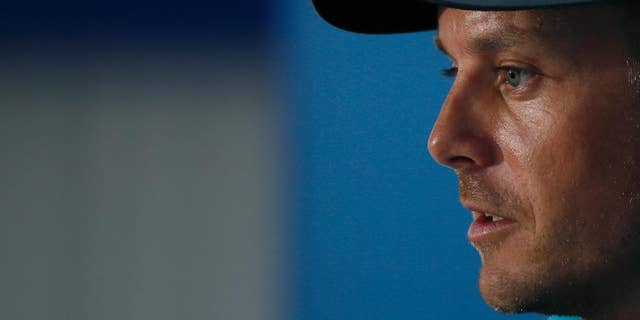 HOYLAKE, England – A year after a second-place finish at the British Open started him on his way to a near-flawless second half of 2013, Sweden's Henrik Stenson hopes this year's tournament at Royal Liverpool — a "course that suits my eye pretty well" — will give him a similar boost.
Stenson finished third in the PGA Championship last year and won the season-ending titles on two tours: the PGA's FedExCup and the European Tour's Race to Dubai.
The Swede is still looking for his first major, having this year finished tied for 14th at the Masters and tied for fourth at the U.S. Open.
Stenson says Wednesday "it hasn't been as good of a season as the last six months last year, but you can't expect to play like that all the time."