Following warrior code, Noah Syndergaard praises Josh Donaldson for 'Vikings'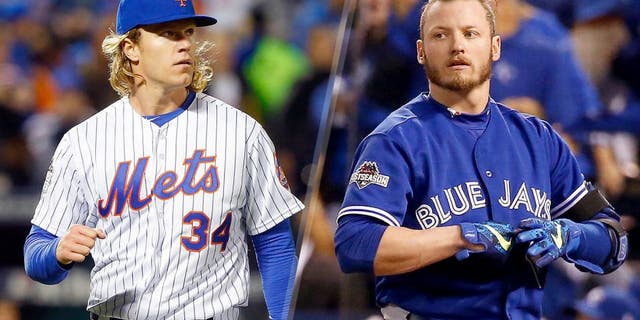 NEWYou can now listen to Fox News articles!
It's the ultimate expression of respect from one high-profile warrior to another.
New York Mets right-hander Noah Syndergaard, known as Thor, sent this amusing tweet to Toronto Blue Jays third baseman Josh Donaldson on Wednesday:
Donaldson, the reigning AL MVP, recently wrapped up filming "Vikings" for the History Channel. He plays a character named Hoskuld.
On the field, Donaldson is known for his hard-nosed style, and Syndergaard threw the infamous brushback pitch that put Kansas City Royals leadoff hitter Alcides Escobar on his backside in Game 3 of the World Series.
The Blue Jays fell a couple wins shy of reaching the World Series last season -- losing to the eventual champion Kansas City Royals in the ALCS -- but perhaps Thor and Hoskuld will do battle this October.