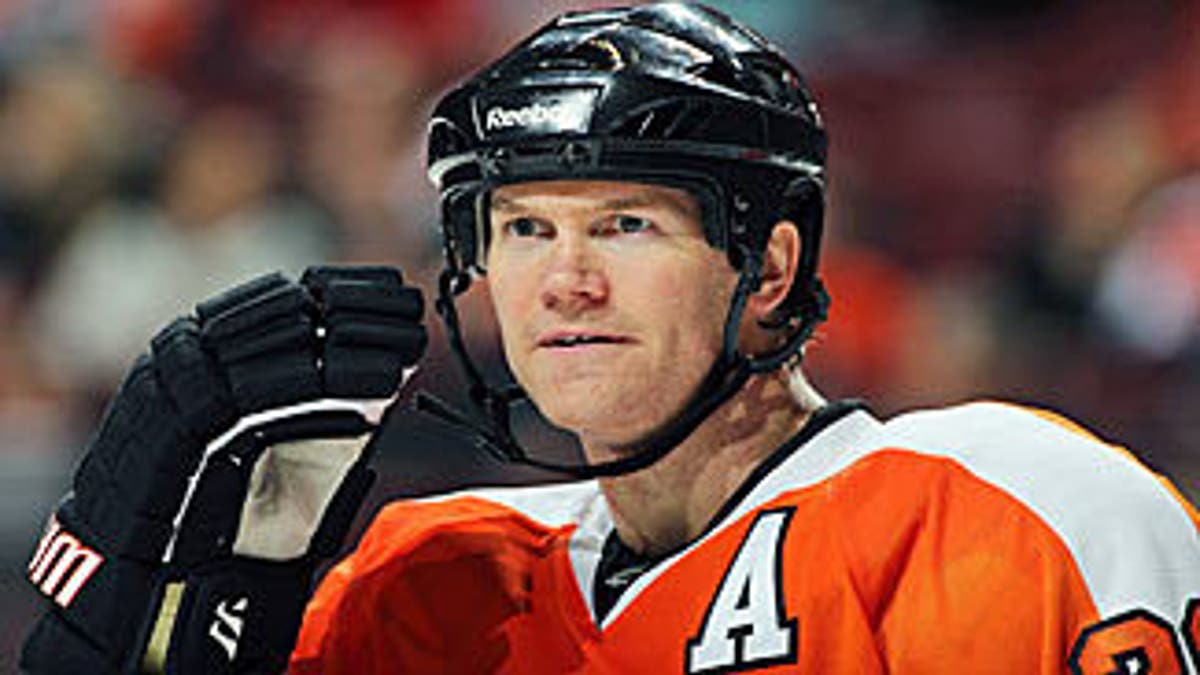 PHILADELPHIA -- The Philadelphia Flyers will be without defenseman Chris Pronger for Game 2 of their Eastern Conference Semifinal series against the Boston Bruins on Tuesday (7:30 p.m. ET, VERSUS, TSN, RDS) due to an undisclosed injury.
Pronger did not skate with the team at Tuesday's morning skate, but when the Flyers distributed a post-practice injury report Tuesday, it listed Pronger as "OK."
Pronger was a minus-3 in 19:45 of action in Game 1 on Saturday, the most ice time he's seen in his three games back from a broken right hand that sidelined him for nearly seven weeks. However, he did not play in the final five minutes of Game 1, which CSNPhilly.com reported was a back issue. It was also reported he's suffering from a head cold.
Contact Adam Kimelman at akimelman@nhl.com. Follow him on Twitter: @NHLAdamK