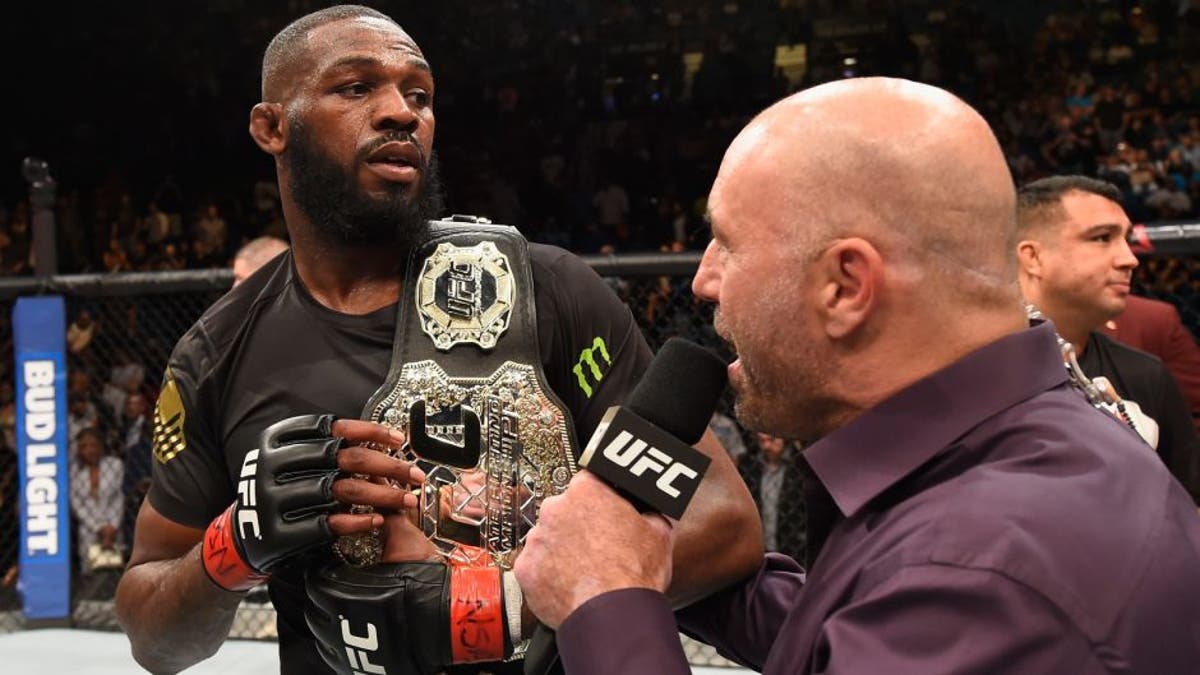 Floyd Mayweather has expressed interest numerous times about potentially promoting mixed martial arts, and now he's looking to add the best pound-for-pound fighter in the sport to his roster.
The retired boxing champion, who currently promotes a long list of boxers (as well as a slew of other businesses) under his Money Team brand, has targeted UFC interim light heavyweight champion Jon Jones as a fighter he'd like to add to his vaunted lineup.
Mayweather said he never waivered on his support of Jones after he was arrested last year and stripped of his title by the UFC. Now he's planning a trip to New Mexico to visit Jones as he prepares for his showdown with Daniel Cormier at UFC 200.
"Jon Jones -- I'll be to see you in a couple weeks in Albuquerque, New Mexico in training camp. You know I stand behind you, Jon Jones," Mayweather told TMZ. "When you went through a little roller coaster ride, everybody turned their back on you -- we're still here for you."
Jones, for his part, recently posted a photo on his Instagram account showing a call that he shared with Mayweather after rumors about the two fighters working together first surfaced.
There's no telling what kind of business relationship Mayweather wants with Jones or vice versa, but it certainly seems like they want to work together.
Jones' promoter is the UFC and his management team is headed up by Malki Kawa, who has been with the light heavyweight champion since early in his UFC career.
Still it sounds like Mayweather wants to add Jones to his roster in one manner or another.
"Of course," Mayweather answered when asked if he's confident he'll sign Jones. "There couldn't be a better team than The Money Team."