Florida's newcomers get chance to show their stuff as spring practice nears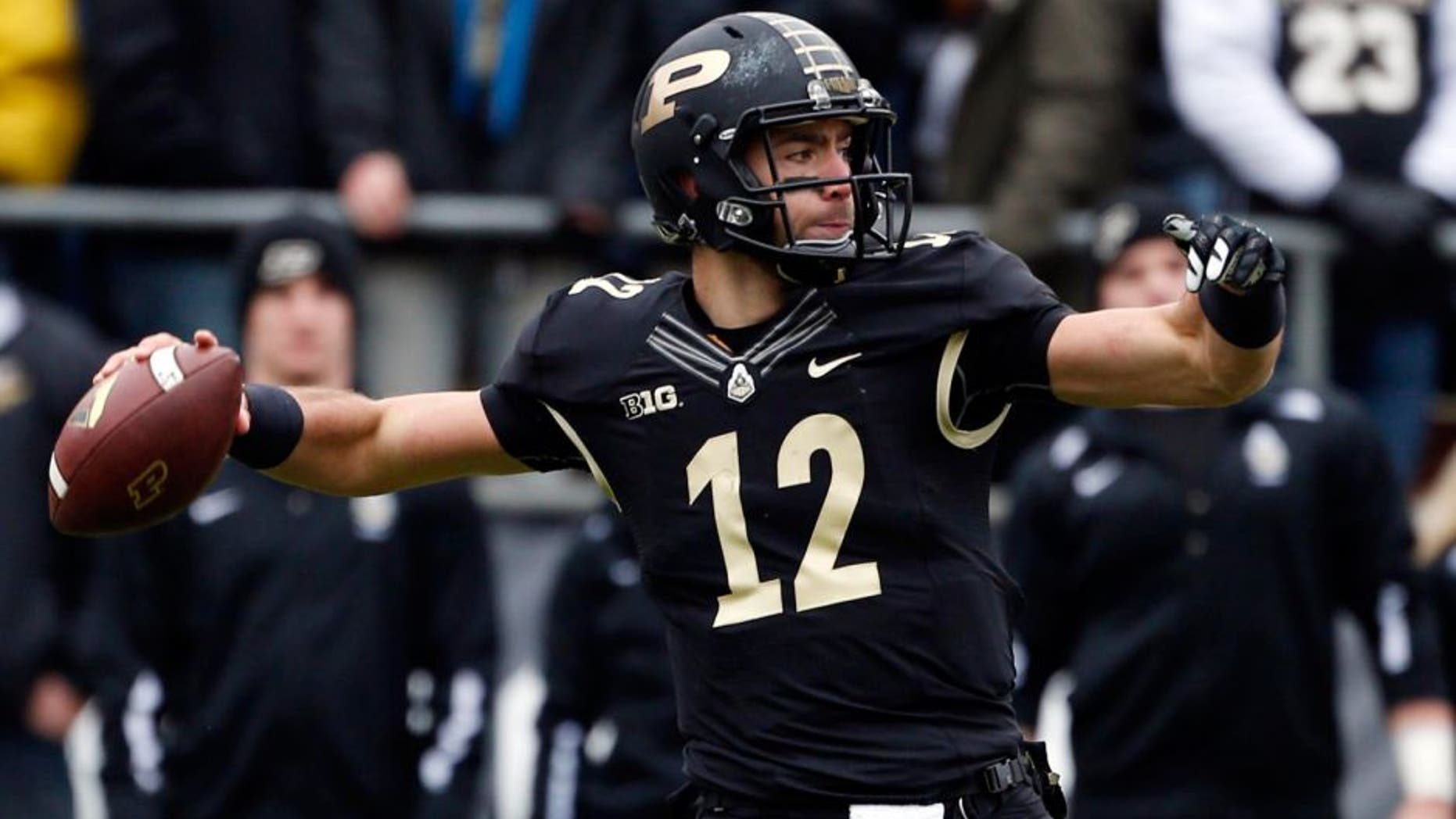 GAINESVILLE, Fla. -- The start of spring practice means different things in different years.
A year ago it was all about Jim McElwain, the first-year Florida coach and his task to turn around the program.
As the Gators prepare to open their second spring camp under McElwain on Wednesday, a large group of newcomers are front and center in what the Gators hope to accomplish. Players McElwain and his staff are banking on to continue the momentum the program built last season on the way to the SEC East championship.
A school-record 12 early enrollees joined the Gators in January to provide a jolt of energy to a team that after a 10-1 start last season, stumbled down the stretch in losses to Florida State, Alabama and Michigan.
Amid the hoopla of National Signing Day last month, the Gators took time to welcome the newcomers away from the spotlight. No ESPN announcements for this group.
"A lot of them didn't have the chance to go through signing day like a lot of people did," McElwain said. "So we did one with our team. We introduced the guys, put them in Gator colors and showed some highlights and had them make a couple of comments.
"That was pretty good. Our guys enjoyed that."
Are there immediate difference-makers that will come to the surface this spring? That will take time to answer.
The Gators should have a better idea of what impact the newcomers could have a month from now when the Orange & Blue Debut goes under the lights at Ben Hill Griffin Stadium on April 8.
For now, here is a preview heading into spring practice:
TOP POSITION BATTLE
Same as last spring: quarterback. The difference is rather than Treon Harris and Will Grier vying for the job, the heart of the competition is expected to be between transfers Luke Del Rio and Austin Appleby. Del Rio joined the program last summer after transferring from Oregon State and has an advantage in that he knows the offense. Appleby arrived in January as a graduate transfer from Purdue with one year of eligibility remaining. Appleby has the advantage in experience. He played in 17 games at Purdue, starting 11, and threw for 2,777 yards, 19 touchdowns and 19 interceptions. True freshmen Feleipe Franks and Kyle Trask are also in the mix. The addition of Franks, a former LSU commit, was big news during the recruiting cycle. Trask, listed at 6-foot-4, 230 pounds, has a strong arm but is short on experience after serving primarily as a backup in high school. The Gators are optimistic both can make their mark, but for now, Del Rio and Appleby will probably get first crack at the job.
TRUE FRESHMAN TO WATCH
There are more than usual to choose from, but defensive back Chauncey Gardner is a player with an opportunity to contribute immediately. The UF secondary lost three key members in Vernon Hargreaves III, Keanu Neal and Brian Poole. Gardner (5-11, 197) starred at Cocoa (Fla.) High and earned a spot on the USA Today All-Florida Team. A two-way standout in high school, Gardner could provide depth in the fall with a strong spring camp.
NEWCOMER TO WATCH
Appleby is certainly at the top of the list, but so is kicker Eddy Pineiro, a redshirt freshman who transferred from ASA Junior College in Miami. Pineiro is a former soccer player who was ranked as one of the nation's top kicking prospects. He was signed to help alleviate Florida's kicking woes, highlighted by the struggles of Austin Hardin, who converted just 5 of 14 field goals in 2015.
READY TO THRIVE
Junior cornerback Jalen Tabor played at a higher level than Hargreaves last season according to many. Tabor was certainly good and based on his steady improvement during his two seasons, appears primed for a breakout season in 2016. Often overshadowed by Hargreaves in the media a year ago, Tabor has the potential to be a first-round NFL draft pick this time next year with a strong season.
TEMPO SETTER
Florida's defense lost a lot of experience in defensive linemen Jon Bullard and Alex McCalister, linebacker Antonio Morrison and the aforementioned defensive backs. However, the unit earned a big victory when linebacker Jarrad Davis opted to return for his senior season. Davis was perhaps the most-improved player on the roster in 2015 and like Tabor, is primed for a big season and bigger role in the locker room.
SLEEPER TO WATCH
Defensive tackle Thomas Holley arrived at UF as a promising talent but has been hampered by a hip injury that required surgery. He has played sparingly but based on recent eye tests, Holley has lost weight and looks in excellent shape as he tries to make an impact along a defensive line that could certainly use his athleticism. Holley was a standout basketball player in high school and can move when healthy.
KEY QUESTION
What will the offensive line look like? This group started well a season ago but struggled at times in the second half. The biggest positive is that true freshmen Martez Ivey, Tyler Jordan and Fred Johnson gained valuable experience and showed why they were top recruits. The Gators lost starters Mason Halter and Trip Thurman, but junior David Sharpe returns and a group of redshirt freshmen that includes T.J. McCoy, Nick Buchanan, Brandon Sandifer, Donovan Welch and Richerd Desir-Jones will battle it out this spring to define their roles. Veterans Antonio Riles, Travaris Dorsey and Cam Dillard also return.
NOT RUNNING ON EMPTY
Running back Kelvin Taylor rushed for more than 1,000 yards last season and opted to forego his final year of eligibility to enter the draft. That could cause a coach to be concerned. Not so much in McElwain's case. The Gators recruited well at the position in 2015 by signing Jordan Scarlett and Jordan Cronkrite. Both contributed as true freshmen and they have company this spring in junior-college transfer Mark Thompson (6-2, 228). Thompson played two seasons at Dodge City (Kan.) Community College and was ranked the No. 1 junior-college back in the country after rushing for 1,298 yards and 18 touchdowns as a sophomore. All three players should get plenty of touches this spring.
QUOTE OF NOTE
"Excited about getting the type of new blood in, those different position groups and different meeting rooms, bring a little energy, a little competition. An opportunity to really work on some guys as to how you go about your daily business and how you go about getting better every single day." -- McElwain on addition of newcomers.