Florida's Jim McElwain touches base with cancer patient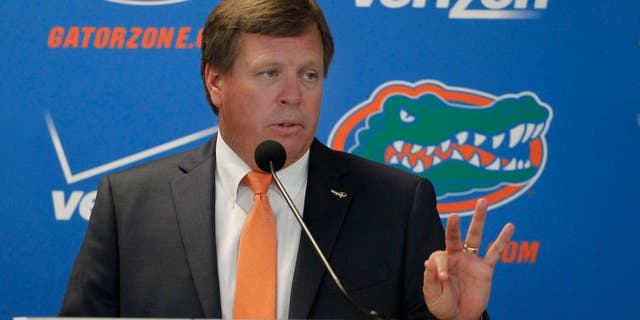 NEWYou can now listen to Fox News articles!
A young boy battling leukemia had one simple request of Jim McElwain and Florida: beat Ole Miss on Saturday.
An 8-year old boy named Jay Ryon tweeted McElwain earlier this week, with a sign saying "I'm beating cancer. Please beat Ole Miss!" Ryon has been battling the disease since 2014.
McElwain responded with an inspirational tweet of his own, offering a pledge to fight in Ryon's honor. A GoFundMe page has been created for Ryon as a way to raise money for his treatment. Blue and orange 'Team Jay' wristbands are also available to help the cause.