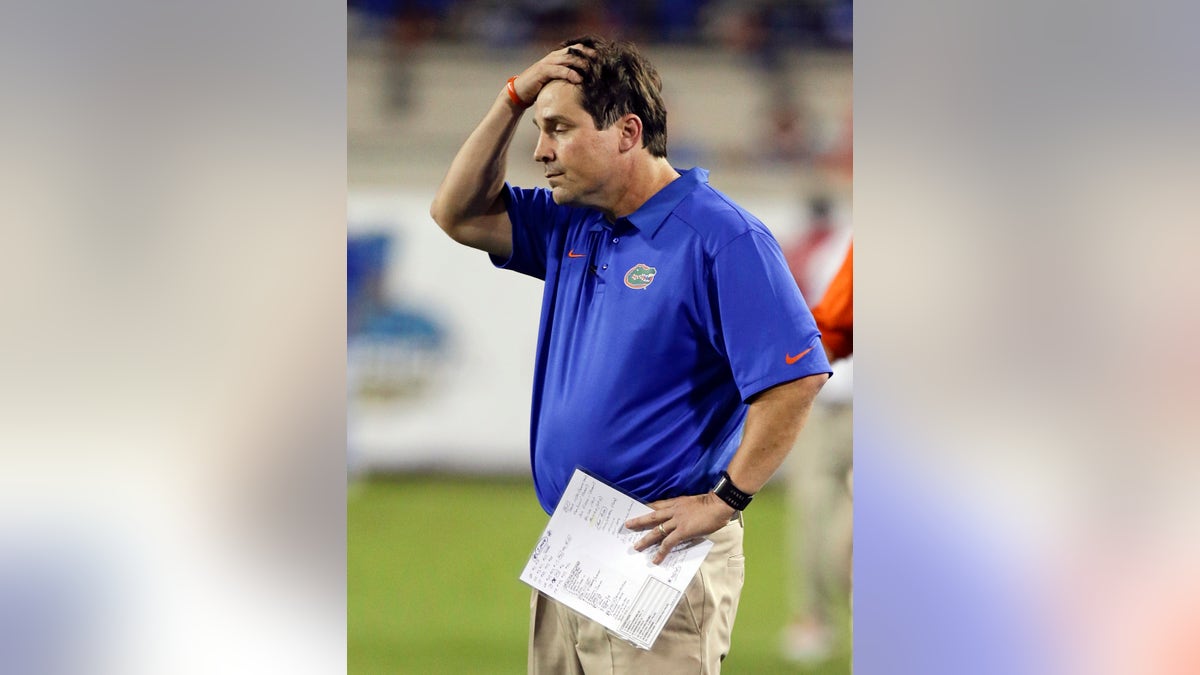 GAINESVILLE, Fla. – Florida will be without offensive tackle Tyler Moore for the rest of the season after the sophomore broke his right elbow in a scooter accident.
Coach Will Muschamp says Moore crashed while driving home from practice Tuesday night and had surgery to repair a compound fracture Wednesday.
Moore is the ninth Florida player — including five starters — lost for the season. The list includes quarterback Jeff Driskel, defensive tackle Dominique Easley, running back Matt Jones, right tackle Chaz Green and kick returner Andre Debose.
The Gators also are without starting left tackle D.J. Humphries, who will miss his second straight game with a sprained knee.
Moore started the season at right tackle, but switched sides to replace Humphries.