Florida House Passes Bill Changing MLB Policy On Cuban Players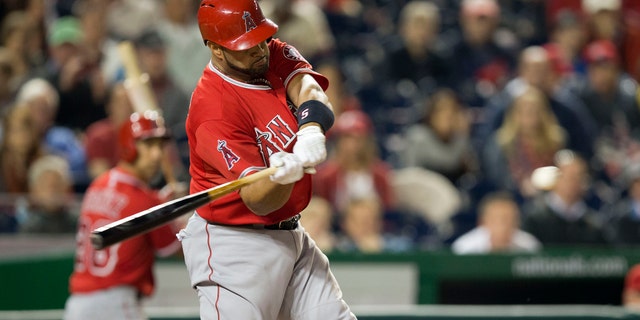 TALLAHASSEE, Fla. (AP) – Major League Baseball will have to change its policy on Cuban players if the Miami Marlins and Tampa Bay Rays want a share of state money that would be set aside for professional sports stadiums under a bill the House passed Friday.
Los Angeles Dodgers' outfielder Yasiel Puig's dangerous escape from Cuba to Mexico was the inspiration for the conditions the bill places on baseball stadium construction money.
While other foreign players can negotiate with all 30 baseball teams before signing a contract, teams aren't allowed to negotiate with Cuban players if they remain in Cuba. And Cuban players are subject to the amateur draft if they come directly to the United States, potentially costing them tens of millions of dollars. That's why Cuban players seek to establish residency in a third country first, often at great risk.
"Vote for this bill for every young boy in Cuba that wants a fair chance to come to this country and play baseball without having to be forced into the arms of human traffickers, smugglers and drug cartels," said Rep. Matt Gaetz, R-Shalimar. "That's more important to me, frankly, than what stadium gets built."
Details of Puig's escape from Cuba were revealed recently in a lawsuit that described a dangerous journey, dealings with shady characters and Puig and a Cuban boxer being held hostage over unpaid smuggling debts. Puig, boxer Yunior Despaigne and their families have continued to receive death threats and one of the men who smuggled them out of Cuba was shot dead in Mexico, according to a story first reported in Los Angeles Magazine.
Puig signed a $42 million contract with the Dodgers.
Gaetz and Rep. Jose Felix Diaz, R-Miami, attached the language to the stadium bill after reading about Puig's story. The bill passed on a 93-16 vote.
MLB Commissioner Bud Selig and Chief Operating Officer Rob Manfred said the situation with Cuban players is being discussed.
"We're just a little speck in that whole problem. But of course we have concerns, and the more I read and the more I hear, the answer is yes," Selig said when asked if he had concerns.
Manfred said MLB is talking with the players association about what could be helpful to Cuban players.
"The first question you have to ask yourself before you think about changing the rules is whether there is any difference between trafficking to the United States or trafficking to Mexico, whether the destination would change what happens to players when they try to get out of Cuba," Manfred said. "Over the long haul, what I'd say to you is it is a problem that is larger than baseball."
The bill sets up criteria for professional sports to be able to access state money for stadiums. The fund could help pay for a number of proposed projects, from a professional soccer stadium in Miami to the renovation of Daytona International Speedway. The Marlins opened a new stadium last year. The Rays have been discussing the idea of building a new stadium to replace the downtown St. Petersburg dome they play in now.
The bill (HB 7095) would establish a pool of $12 million that could be spent each year, with no team or project receiving more than $2 million a year.
A similar Senate bill doesn't have the language regarding Cuban players.
Follow us on twitter.com/foxnewslatino
Like us at facebook.com/foxnewslatino