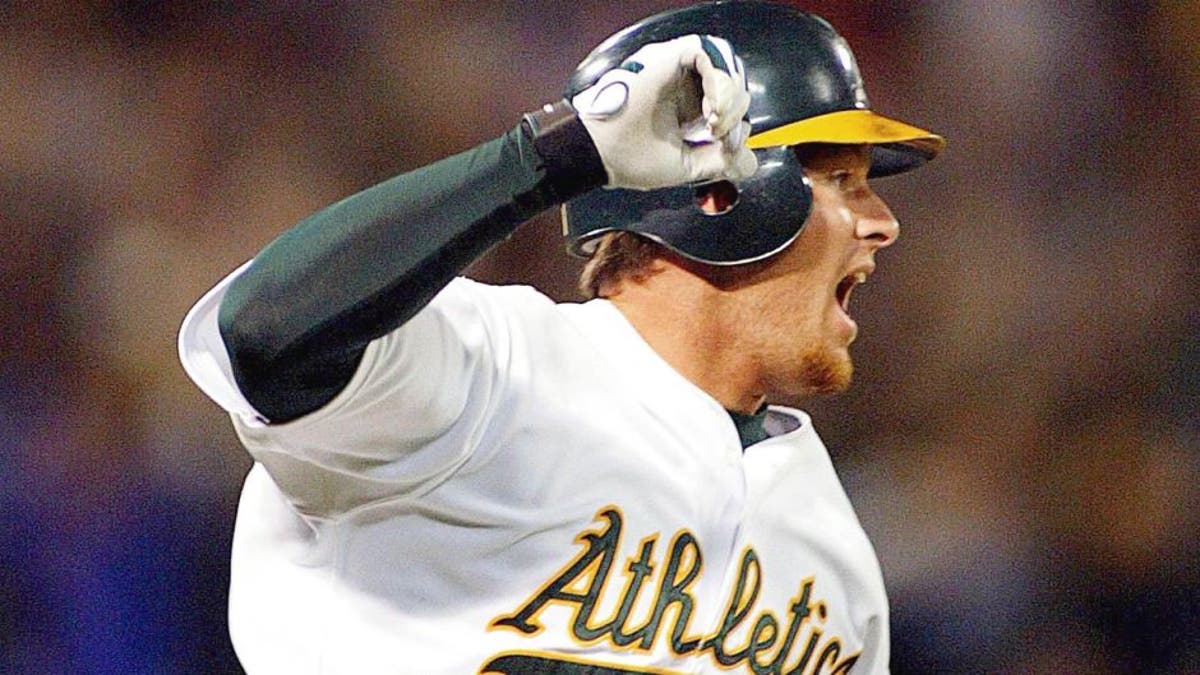 Fans of Moneyball are no doubt familiar with the A's memorable charge to the postseason in 2002.
Well, on this date in 2002, Oakland set an American League record with its 20th consecutive win. But it didn't come easy.
The A's jumped out to an 11-0 lead over the Kansas City Royals after three innings, but the Royals added five runs in the fourth, five more in the eighth and one in the ninth to tie the game.
In stepped Scott Hatteberg with one out in the bottom of the ninth and Jason Grimsley on the mound. And out went the ball, over the wall in right field.
The A's would lose their next game --€" 6-0 to the Minnesota Twins -- but would win the AL West with 103 victories that season. Before, of course, falling to the Twins again in the ALDS, much to the dismay of Brad Pitt ... umm Billy Beane.