Flashback: Phillies' Roy Halladay throws no-hitter in NLDS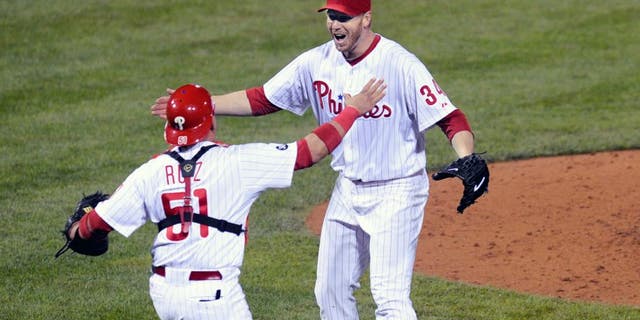 NEWYou can now listen to Fox News articles!
Philadelphia Phillies ace Roy Halladay waited his entire career to pitch in a playoff game. And he certainly made his postseason debut memorable.
On Oct. 6, 2010, Halladay tossed a no-hitter in Game 1 of the NLDS against the Cincinnati Reds. Halladay, who had pitched a perfect game in May of that same season, allowed only a fifth-inning walk to Jay Bruce.
Your browser does not support iframes.
It was just the second no-no in major-league postseason history, joining Don Larsen's perfect game in the 1956 World Series.
The two-time Cy Young Award winner and eight-time All-Star retired after the 2013 season following 16 years in the majors -- the first 12 with the Toronto Blue Jays and the final four with the Phillies. Halladay was 203-105 with a 3.38 ERA and 2,117 strikeouts during his career.